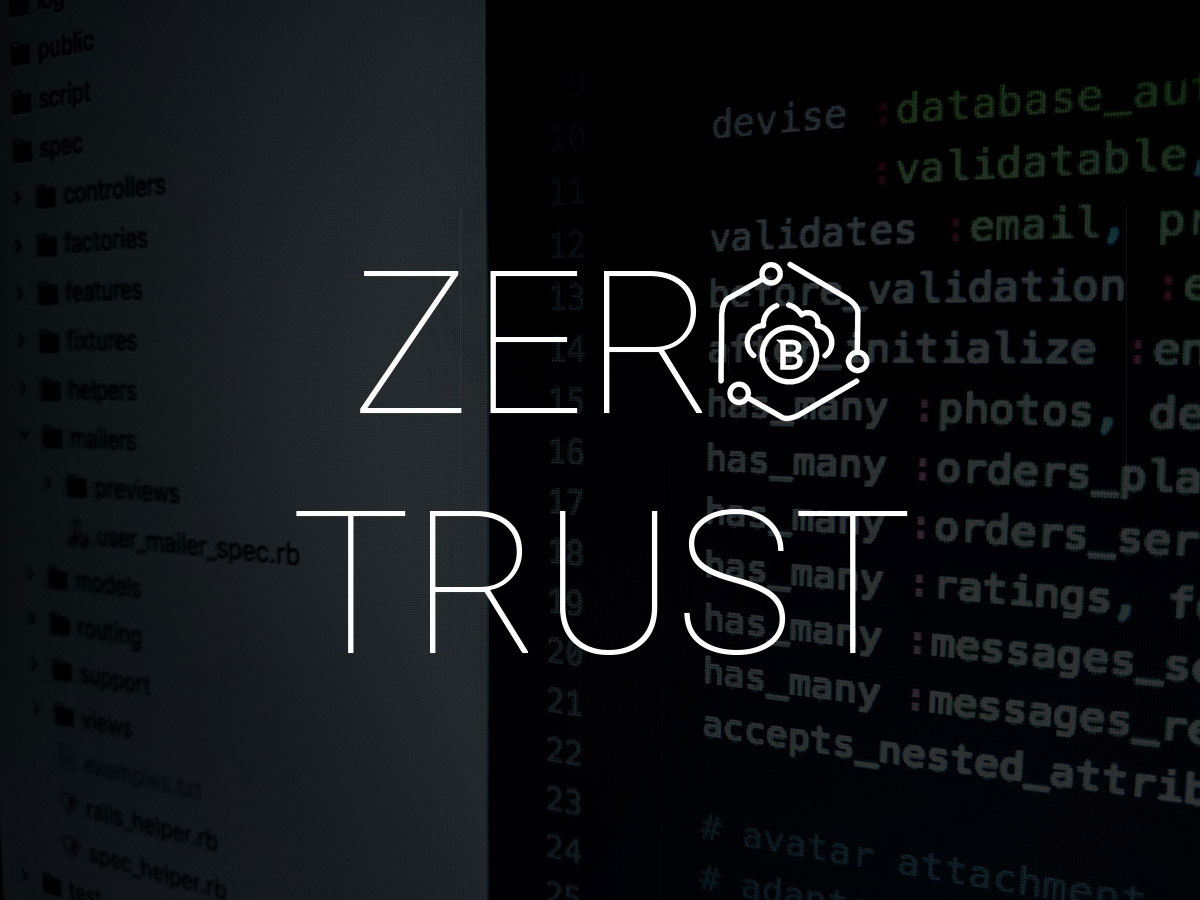 As cyber risk continues to increase, organizations need to resort to new frameworks, architectures, and technologies to stay safe and secure. Enterprises' attack surfaces are getting wider and attackers are leveraging the lack of cloud-based security to find new ways in
networks.
Phishing, social engineering, and account-based exploits continue to rise, forcing organizations to look to a more resilient option. One of these frameworks is the Zero Trust Network Architecture (Zero TrustNA), colloquially referred to as Zero Trust. This is a new security architecture which is continuing to see increased adoption among enterprises. According to a recent report by Illumio, 90% of respondents say advancing a Zero Trust strategy is one of their top three priorities.
However, a Zero Trust transformation can be difficult and security leaders need to find new technologies that can help improve the transition and also ensure that they're achieving Zero Trust effectively.
In this article, we'll show you how XDR can fit within a Zero Trust architecture framework.
What is Zero Trust?
Zero Trust is a relatively new framework that has been developed in response to increasing cloud-based risks and attacks. It is an architecture built on the principle that no environment is secure and that data breaches are essentially inevitable.
As a result, no user can be "trusted" which means access needs to be authenticated and validated on a constant basis. For example, an organization who doesn't have Zero Trust architecture may have key admin or executive roles with access and pre-authentication in order to facilitate data and account access. In order to protect the account, they may place additional prevention and protection tools and controls in place, but the level of access remains the same.
In Zero Trust, no user has escalated privileges – the authenticity of the user and account needs to be checked and verified each time. This is enforced by various technologies, processes, policies, and by vastly limiting access and permissions across all roles, while improving authentication methods.
This framework applies to all traffic, cloud workloads, applications, and services — communication can't happen unless it's validated – often via an identity-based process.
How Zero Trust can help secure organizations
The Zero Trust framework has several benefits organizations can expect.
Improved data and asset security: Because users have much more limited access to data and assets and are verified every time, this improves overall data security efforts. Across applications and workloads – Zero Trust aims to have these technologies communicate directly to each other, minimizing overall risk exposure via network constructs.
Minimizes user-based exploits and organizational risk: Zero Trust is designed to improve overall admin and user-based security. In an organization that houses thousands of employees, enforcing a blanket Zero Trust architecture can streamline security efforts, compared to piecemeal security policies per user/role types.
Enforces continuous monitoring: Zero Trust asks organizations to continuously monitor accounts and assets, which automates security efforts and minimizes gaps in vulnerability — with effective continuous monitoring, strong patch management can be maintained.
Improves cloud-security: Cloud security is a
major priority for many enterprises
and Zero Trust is designed to address that. Due to the use and expansion of multi-cloud
workloads and infrastructures, Zero Trust helps provide a framework that can apply and scale to any cloud infrastructure, making
the process simpler.
How XDR helps achieve Zero Trust
Enterprises have upgraded their use of EDR (endpoint detection and response) and are now considering XDR (eXtended detection and response) solutions to improve their overall detection and response capabilities.
Smaller organizations who don't have much of a security tech stack and minimal detection and response tools can employ native XDR solutions — single vendor solutions designed to be implemented quickly and provide expanded telemetry analysis across multiple cloud environments
Enterprises with a more mature cybersecurity department and an assortment of existing detection and response tools can leverage open XDR solutions. This is a vendor-agnostic solution designed to streamline an organization's cybersecurity capabilities, centralizing existing data sources to speed up response capabilities and reduce vendor complexity.
With an XDR solutions, companies can work towards achieving Zero Trust via:
Prioritized detection and response: Zero Trust takes the assumption that a breach is inevitable and that an APT is likely. XDR solutions help organizations improve their detection and response capabilities while bolstering threat monitoring efforts, a necessary component for achieving Zero Trust.
Automated security analytics and response: Depending on the XDR vendor and provider – key security tasks and responses can be automated and AI-based user and entity behavior analytics results in faster speed to security.
Better environment visibility: XDR solutions provide real-time analysis by expanding and centralizing security analytic efforts, which is necessary in a Zero Trust environment. This results in a greater overall visibility, allowing an organization to deploy and enforce key Zero Trust security controls more broadly.
Streamlined cloud-based security: One of the major challenges with Zero Trust is the fact that organizations struggle with their multi-cloud security. XDR solutions key benefit is consolidating multi-cloud security and addressing cloud workload security, something few security solutions currently do.
Zero Trust can help but must be planned out carefully
While the Zero Trust architecture sounds appealing, it's not a framework all enterprises and organizations can adopt. Because it's an architecture and overhauls a company's entire architecture, it must be considered carefully. Otherwise, there is a risk that the efforts actually result in a negative impact on a company's operations and ability to maintain productivity. This requires multiple stakeholders, careful planning, and long-term road-map building.
Organizations may not realize the value of Zero Trust if it's not deployed across so it might be better to enlist the services of a key partner or vendor. They can help assist in building a roadmap and identifying solutions and tools like XDR to help you. Depending on the XDR provider, you may want to consider MDR services in order to improve your overall cybersecurity resilience and to give back your time and resources to focus on a Zero Trust shift.
To learn more about XDR solutions available to you, watch our on-demand webinar to hear more about Bitdefender GravityZone XDR.
Additional Resources:
Why CWS and XDR solutions should be on your radar