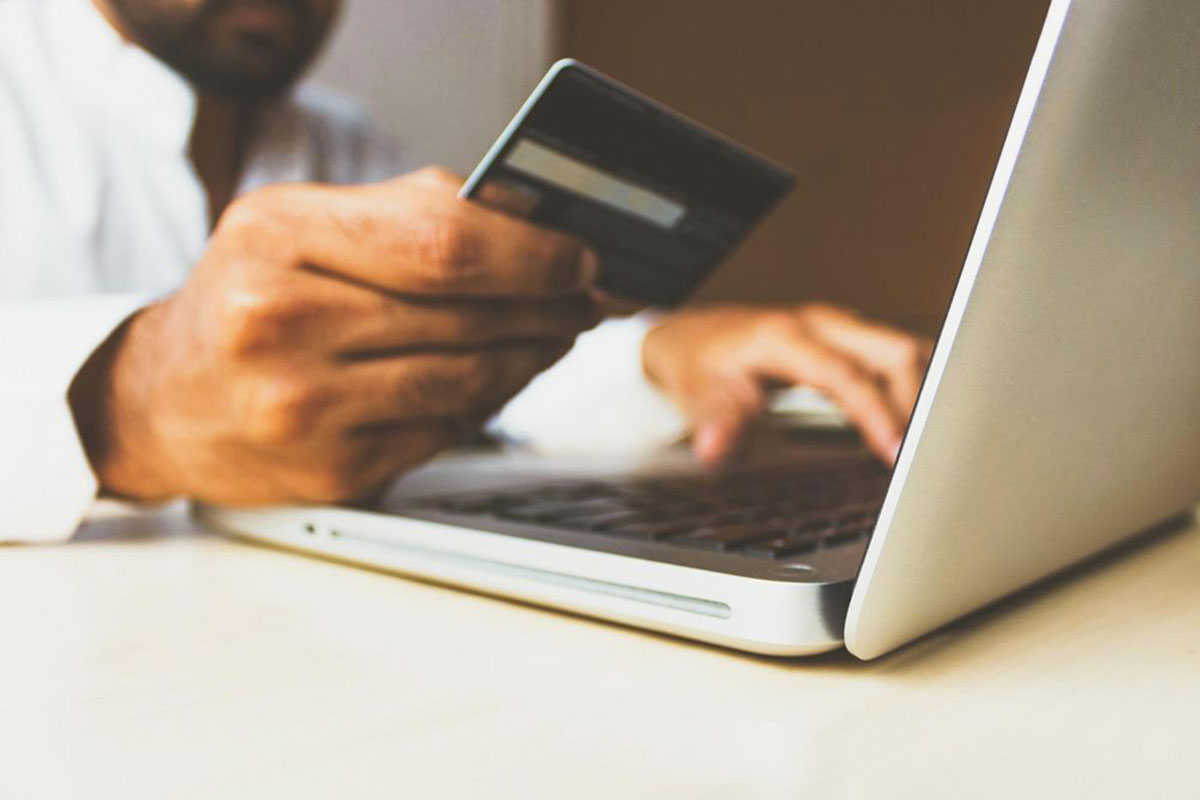 Payment card fraud is raking up tens of billions of dollars in losses each year, making it a particularly enticing enterprise for cybercriminals and other scammers who prey on unwary individuals.
Stolen credit card numbers can damage your privacy, identity and finances, so it has become necessary to familiarize yourself with the most common schemes used to steal your credit card info:
Phishing attacks – With phishing, scammers try to steal personal and financial information by masquerading as a trusted organization. Threat actors may call, email or text you pretending to be from your bank or credit card company, or pose as a trusted organization or retailer offering discounts and great deals to trick you into providing your credit card information.
Prevention tip: The best way to prevent phishing scams is to use common sense and never give out personal or financial information via unsolicited correspondence. Don't access links in emails and texts unless you initiated the contact and use a security solution with anti-fraud and anti-phishing technologies to block phishing and scam websites.
2. Skimming – Credit and debit card data can easily be stolen using offline methods such as a credit card skimming device installed on an ATM or POS machine. These phony card readers collect and transmit your credit card numbers and PINs to the fraudsters who can use this information in card cloning and other scams.
Prevention tip: Always inspect outdoor ATMs at gas stations and other public locations for tampering before inserting your card.
3. Malicious software – Fraudsters will use all digital means to steal credit card data, including targeting consumers with malware and spyware. Spyware tools such as keyloggers are especially handy, as the software allows digital miscreants to capture and record your keystrokes, including credit card numbers and CVV codes when shopping online.
Prevention tip: You can prevent accidental downloads of malware on your devices or inadvertently accessing an infected link by installing a dedicated security solution on your device that will block malicious attachments and links before they can infect your computer, smartphone or tablet. Additionally, use good cyberpractices and avoid downloading or accessing attachments and links from an untrusted or unknown source.
4. Data breaches and leaks – Financial institutions and online retailers are highly susceptible to cybercrime. More often than not, high-profile data breaches expose consumers' financial information.
Prevention tip: Mitigating a data breach that involves your sensitive information can be a challenging undertaking for victims. While actively monitoring your financial accounts for suspicious activity can help limit financial damages, it's recommended you use a comprehensive identity theft protection service that will alert you whenever your information leaks online or a fraudulent attempt happens and lets you immediately take action to protect your financial wellbeing.
5. Public Wi-Fi networks – Connecting to public and unsecured Wi-Fi networks in shopping malls, airports and cafes can put your financial information at risk as cybercriminals could eavesdrop on network traffic and steal data of unsuspecting users.
Prevention tip: To protect your credit card and other sensitive info, never use free or public Wi-Fi to bank or shop. If you can't use your mobile data to go online and must connect to one of these public Wi-Fi networks, use a VPN to encrypt traffic and protect against traffic snooping.
6. Dumpster diving – Before the internet was a thing, fraudsters relied heavily on digging through their victims' trash for credit card statements and other information.
Prevention tip: To protect against old-fashioned fraudsters, shred any important documents and financial information linked to your savings or investment accounts before throwing them away.
Bitdefender's new Identity Theft Protection (available for US customers only) service offers comprehensive identity theft features to limit financial losses associated with identity crimes.
Once subscribed, users get easy access to a dedicated identity management hub and:
24/7 data breach monitoring and fraud alerts
Continuous monitoring of your identity to ensure that only you and your family use your medical benefits
Instant alerts whenever your personal information is at risk
Credit monitoring and lost or stolen wallet assistance
Restoration services including expert assistance and access to your dedicated resolution specialist
Up to $2 million in identity theft insurance to help you cover legal fees and other costs for fixing your identity
You can check out Bitdefender Identity Theft Protection in the standalone version or bundled with Bitdefender Ultimate Security, our new top-tier security and privacy pack.