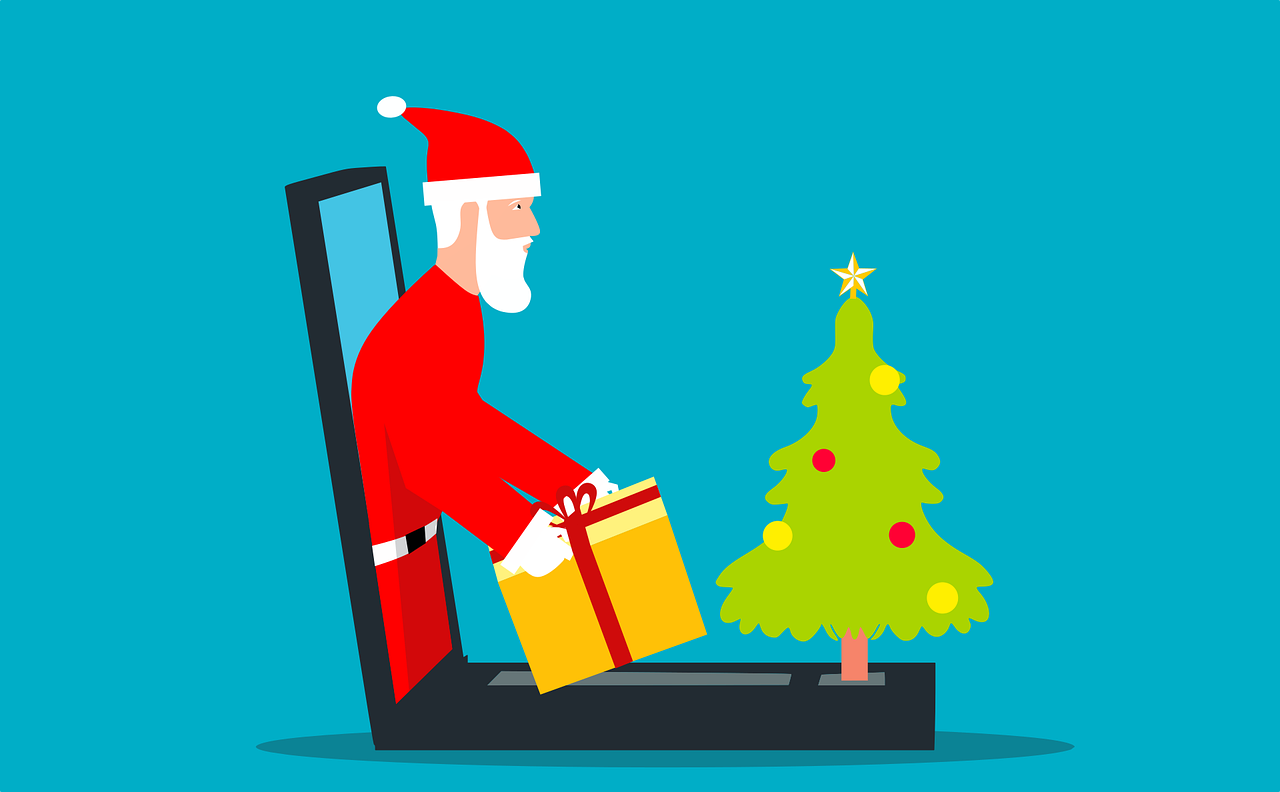 The holiday season is a busy time of the year, traditionally known for increased consumer spending across much of the globe. Big money also means profitable opportunities for the cybercrooks who lurk in every corner of the internet.
Fraud and other malicious activity targeting consumers and businesses are rampant, and threat actors are devising new holiday scams while perfecting their social engineering schemes to compromise not just the festive season but your identity as well.
For cybercriminals, the season of giving is the season of taking, whether it's holding your precious data hostage or compromising your online accounts and financial information.
Cybercrooks only want one thing for Christmas – access to your data and money. As such, small oversights in your holiday cybersecurity measures can lead to serious consequences that derail your holiday plans.
Here's a list of typical seasonal scams and tips on how to keep you and your loved ones safe from fraud and data compromise this Christmas:
You've got mail
The holiday shopping season isn't over, and scammers continue to target shoppers with phishing emails promoting big discounts, tech items, gift cards and seasonal goods. The emails may say you've won an online giveaway or raffle, offer you big discounts, or mimic a shipping notice from a popular delivery company such as DHL or retailer such as Amazon.
Christmas smishing
Scammers may tempt users with bogus text messages to persuade you to reveal personal information. Messages could appear to be sent from your bank, a delivery service, mobile operator or any other online service. Bitdefender Scam Alert can keep you safe from link-based mobile attacks via SMS and instant messaging applications on your Android phone.
Charity fraud
Phony charities and scammers are ready to collect from unwary consumers who want to lend a hand to those in need during the holidays. Requests may pop up via email, text messages, social media or phone. You can read more about the latest charity scams we've picked up here.
Fake online store and social media ads
Cyberthieves take advantage of the surge in online advertising to clone websites or post ads impersonating your favorite brands and use social media platforms such as Facebook and Instagram to promote them. The bogus websites and ads can be used to lure shoppers with unrealistic discounts and freebies. However, rather than getting a great bargain, users end up giving out their personal info, credit card details and login information to the crooks.
Don't let cyber-grinches steal your holiday cheer. Follow these seven tips to help steer clear of online shopping fraud and other cybercrimes:
1. When shopping, stick to official websites you know. Fraudulent websites pop up every day, and some mimic websites you already know. The webpages are used to deliver fake deals and steal your personal and financial information. Double-check the URL of the website and make sure the link starts with 'HTTPS'. Better yet, instead of clicking on a link in the email, open a new page in your browser and search for the store instead.
2. Be wary of payment options. If an online retailer or individual requests payment via wire transfer, gift card or cryptocurrency, it's a scam.
3. Don't click on suspicious links. Cybercriminals use links in phishing emails to steal sensitive information from recipients. Fake emails often mimic official correspondence from an organization or retailer and urge you to act fast. Don't engage with these requests, even if (especially if) they say there's an urgent security issue on your account. Visit the website or platform from your browser and check for alerts or contact the company directly.
4. Don't fall for free giveaways advertised on social media. You should always be skeptical of any deals you see on social media, especially if they ask for sensitive information or ask you to pay shipping fees. If you know you haven't entered an online contest, don't even bother reading the message.
5. Use a VPN while online shopping, especially via public Wi-Fi hotspots.If you're out and about and stopped to enjoy a late in your local café, disable automatic Wi-Fi connections on your device. Avoid connecting to hotspots available in shopping malls, restaurants, hotel lobbies and airports, as they are highly vulnerable to cyberattacks.
6. Enable two-factor authentication (2FA) or multi-factor authentication (MFA) for your online accounts for an additional security layer
7. Use a security solution to protect your devices against malware and scammers trying to steal sensitive information.
Christmas is a time to share pleasant moments with your loved ones while enjoying some culinary treats and unwrapping gifts from Santa.
Let Bitdefender Total Security keep a close eye on malicious activity and protect your precious data, so you can sit back, enjoy some eggnog or rewatch your favorite Christmas movie. You can keep your devices malware-free with our 90-day free trial and enjoy best-in-class anti-malware, anti-phishing and anti-fraud technologies, all in one comprehensive package for Windows, macOS, Android and iOS.
Have a safe and Merry Christmas!