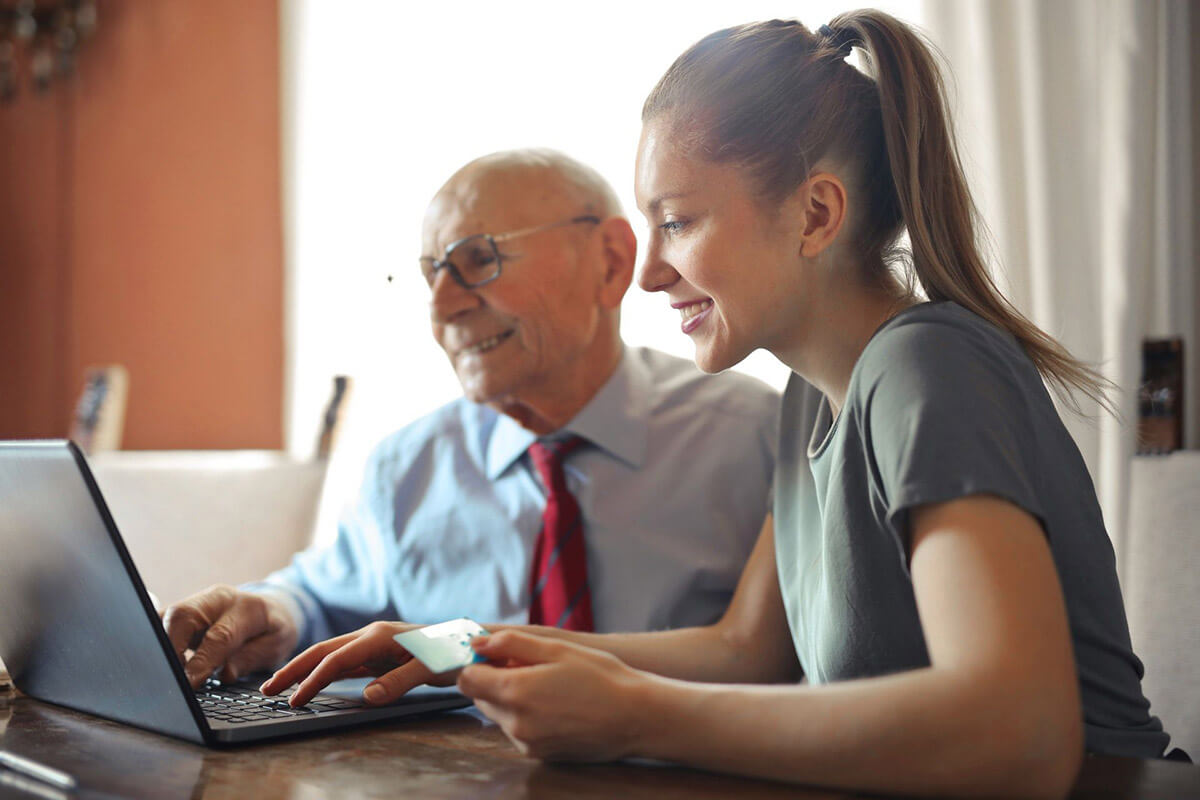 Oct. 1 is the official International Day for Older Persons, a day that reminds us to celebrate the senior citizens in our society and truly appreciate their contributions.
The 2021 theme, Digital Equity for All Ages, predicates the need for access and meaningful participation of senior citizens in the digital world, emphasizing the need to ensure privacy and safety in this era of digital transformation.
As more and more seniors go online during the health crisis to connect with their loved ones, shop, bank, or get the latest news, they also risk falling victim to cybercriminals and scammers who prey on their vulnerabilities.
In tune with this year's theme, we've put together a few tips to help senior citizens stay safe online.
Recognizing scams
Fraudsters fine-tune many tactics to trick you into handing over your hard-earned money. They often seem friendly and sympathetic and prey on your trustful nature.
A scammer might call, pretending to be a service provider. They might say that they notice suspicious activity on your device and trick you into downloading fake software to "fix" a security issue. In reality, they install spyware or other malicious programs to access personal information and hijack banking accounts.
Scammers may even mention a friend's or a family member's name. That doesn't mean it's the real deal. The fraudsters could've easily analyzed your online profile, checked your friends' list, or even set up a fake account to scam you.
From bogus retirement plans, fake mortgage reassessments, and scam sweepstakes, lotteries and investments, are just a few tricks fraudsters use to drain bank accounts.
On a separate note, there's also the popular grandparent scams that play with your emotions. In this scenario, scammers contact you and pretend to be your grandchild. The fraudster makes up a scary story and asks you to wire some money. Should this ever happen, call your grandchild and ask if they are really in trouble.
Keep personal information under lock and key
Whether you're a new or seasoned cyber-senior, keep your internet-enabled devices well protected from prying eyes. Set up a strong and unique password for all of your online accounts and lock your smart devices with a passcode.
Never provide personal information to random strangers who may contact you via email, texts or instant messages on social media platforms.
Always pat attention to feelings of doubt when online. If something seems too good to be true, it is. Don't click on links or download attachments from unsolicited messages or emails, even if they urge you to. Messages that panic or scare you should immediately be discarded or deleted.
Use a security solution on your devices and keep them up to date by enabling automatic security updates on each device. You can look up steps or tutorials on enabling these features (depending on your device model) with a quick search in your browser.
Limit the amount of personal information shared online
You may feel lonely and isolated, especially during Covid-19 lockdowns and social-distancing measures. If you've found a sense of connection online, pay close attention to what you share and with whom.
Avoid sharing personal details about you and your family members that could put you at risk. This includes your home address, phone numbers, SSN or financial information.
Oversharing information online gets even the most seasoned internet users, so don't worry. You'll get the hang of it.
Don't feel ashamed to ask for help
Getting the hang of the best security practices when using digitally connected devices can seem complicated. Whenever in doubt, ask a tech-savvy friend or family member to help you set up any security or privacy features on your devices or accounts.
Practicing cyber safety is a must in today's digital landscape. Remember, spreading awareness and making sure that all cyber citizens follow good practices can help build a safer digital community for everyone.
At Bitdefender, we're devoted to keeping you and your loved ones safe from malicious cyber activity of all kinds. Get your 90-day free Bitdefender Total Security trial today to keep all of your digital devices malware-free. Our multi-layered and innovative technologies keep you safe from malicious attacks, phishing, or fraudulent websites and links, no matter your favorite online activity.