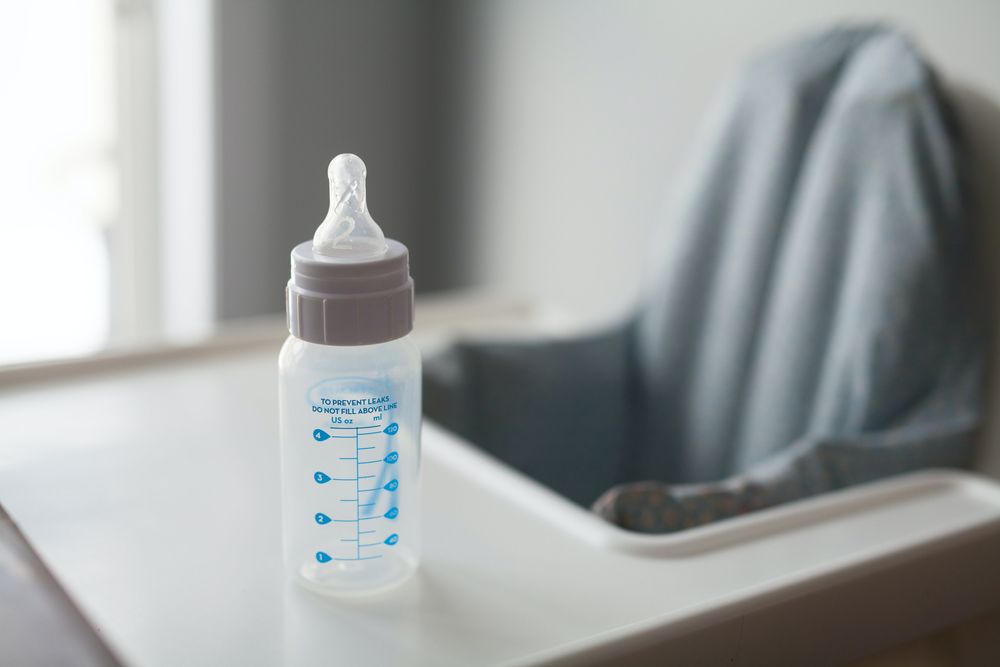 Scammers never cease to amaze. As parents in the US search desperately for alternative means of procuring baby formula during the month-long shortage, the Better Business Bureau (BBB) warns of formula scams targeting new moms on social media.
According to the consumer protection agency, scammers are posting bogus ads on social media platforms taking advantage of the shortage. They usually target parents and caregivers hunting down baby formula online. Potential buyers are contacted via direct message and sent pictures of available cans of baby formula.
"The buyer makes a payment through a peer-to-peer platform such as PayPal or Venmo, but the formula never arrives," the BBB explained.
If you're a new parent or caregiver in search of baby formula, the BBB recommends you look for these red flags before purchasing from individuals who advertise the product on social media or unknown platforms:
Misspelling and descriptive language inconsistent with the product
Good reviews that have been copied from official websites
The platform you are purchasing from has no address or the address is linked to a parking lot or residence unrelated to the business
The seller is highly communicative until you pay. Once the money is received, he stops all communication with you
To avoid falling for baby formula scams, make sure you:
Research the company or seller before paying
Check the domain of the URL and search for any complaints regarding the website or individual
Take a screenshot of the website, ad, or post in case the "seller" wipes the listings from the platform
Be suspicious of unsolicited emails, ads and posts on social media
Use a credit card when paying for a product. It's easier to dispute a card transaction and secure a refund for a product you never receive
Report scams and suspicious activity to law enforcement
You never know where your internet activity may take you. Whether it's a website trying to scam you or phishing for your personal data, it's crucial to maintain solid cyber hygiene.
With Bitdefender security solutions you can protect your household devices from malicious and fraudulent activity of all kinds. Check out our 3-in-1 full security suite to fend off internet threats and benefit from a fast VPN and a cross-platform Password Manager.
To prioritize your digital safety and check if your personal information was stolen or made public, add Bitdefender's Digital Identity Protection to your digital security toolkit. Our dedicated digital identity service offers a complete view of your online presence, data breach exposure and privacy risks.