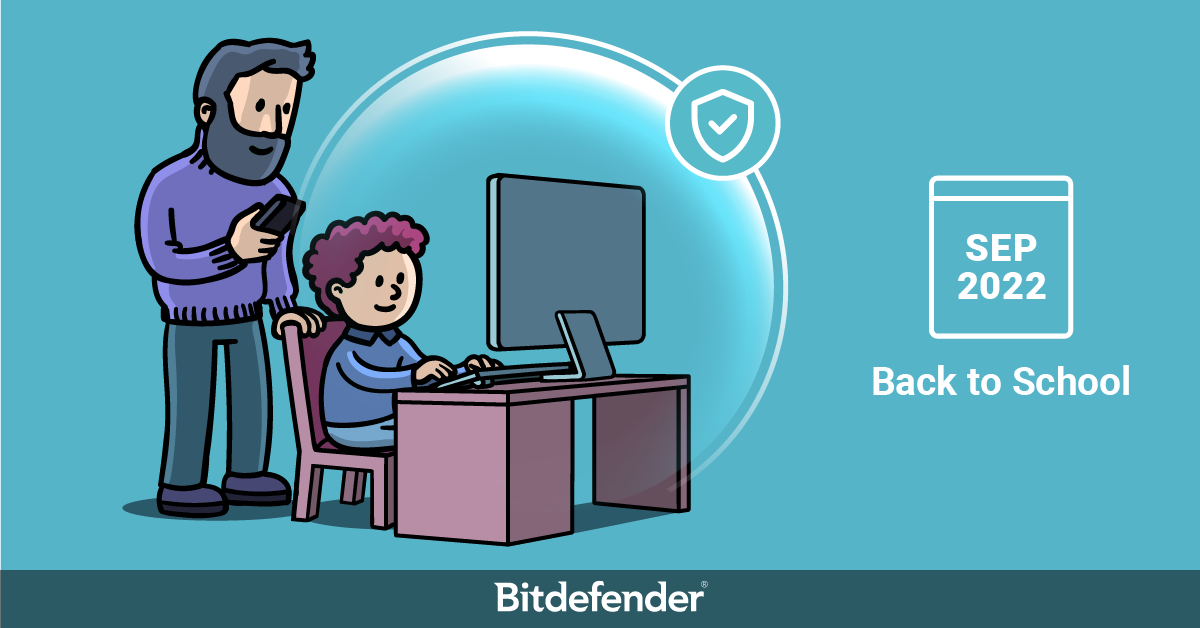 As kids of all ages get ready to head back to the classroom, digital miscreants are eager to take advantage of this busy time by targeting parents, students and teachers with ruses of all kinds.
We are all targets for hackers and identity thieves who, besides damaging our personal and financial wellbeing, could use a compromised device to gain access to school networks.
Protecting the personal data of you and your kids should be a top priority this school year, as malicious online activity continues to threaten the safety and privacy of users.
Whether you or your children are physically returning to school or continue in distance learning from home, it's crucial to brush up on the best online practices to ensure a safe return to school.
Let's take a look at some key cybersecurity tips for starting school this year:
Be on the lookout for traditional back-to-school shopping scams and other school-related phishing attempts. If you partake in some last-minute online shopping for school supplies, be extra vigilant against unsolicited emails claiming you've won any back-to-school merch, smart devices or vouchers. Only use trusted websites to shop and use a VPN to protect your financial information from network snoops.
Practice good password hygiene. Make sure your devices and school accounts are set up using strong, unique passwords. To facilitate easy password management, consider using a secure password manager.
Ensure that you and your kids' smart devices are password-protected. Instruct your kids to never leave their laptops and smartphones unattended or without a password. Scammers and other nefarious individuals could easily steal them and exfiltrate sensitive data.
Keep systems up to date at all times and install a security solution on your devices to ensure you don't unwittingly install malware or fall victim to a phishing website.
Educate kids on creating a positive online presence and never respond to threats or cyberbullying.
You can read more in this handy guide and school presentation
School time may also mean more video conferences and webcam usage, so make sure that your security solutions offer webcam protection. This should ensure that no malicious program or individual can hijack your camera to film you or your kids – simply covering the lens will keep cyberstalkers from seeing, but that doesn't mean they won't be able to eavesdrop.
Research any school-related apps you or your kid may want to install on the device – go through reviews and privacy policy before downloading.
Teach kids to value their private data. Sometimes, we're just a click away from sharing personal information with strangers. Make sure that kids never give their Social Security number, home address or phone number to anyone.
If you need help protecting all your family members this school season, take a look at our all-in-one plans that can save you time and energy when dealing with e-threats. Your online safety is our primary concern, so no matter what all-in-one solution you chose, you get complete malware protection for up to 10 devices in your household, VPN with unlimited traffic, and a handy Password Manager. Additionally, Bitdefender solutions come with Parental control features that can help children regulate their own online behavior and protect them from harm, as well as webcam protection features that identify whether your PC or laptop's camera is being misused by individuals and other applications.