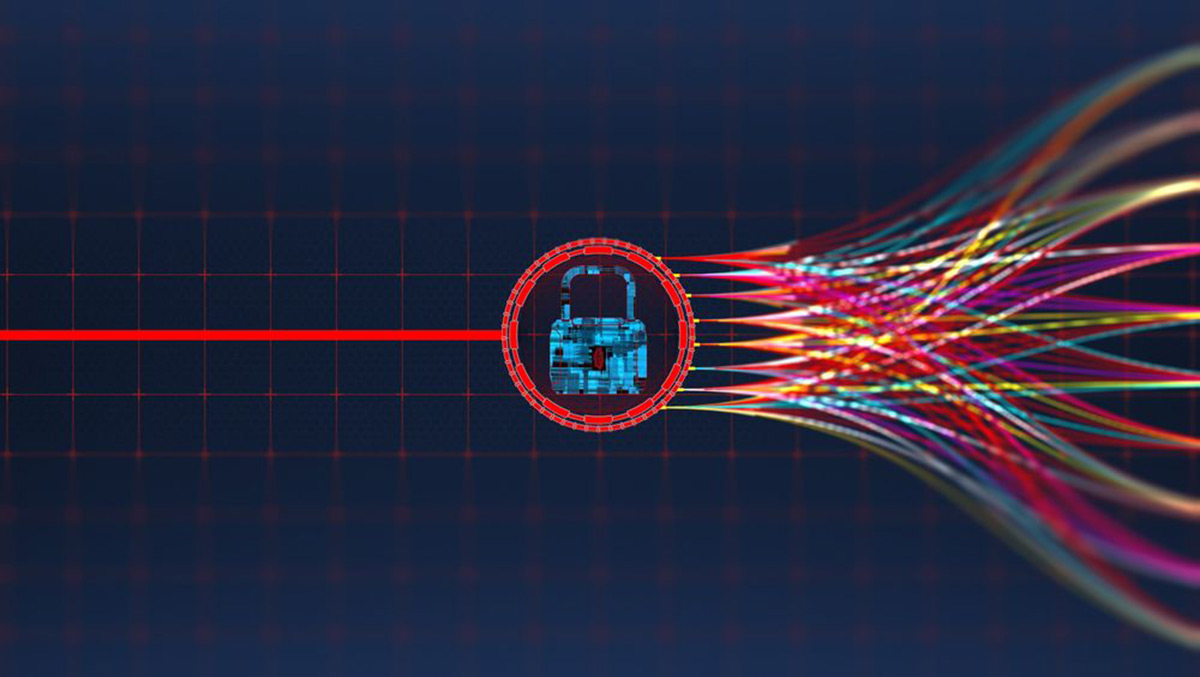 One essential security layer is an informed user. Learning about the threats lurking online is just as important as running a security solution in the background, and the new educational layer now available in the Bitdefender Mobile Security for Android aims to keep people in the know.
The latest feature added to Bitdefender Mobile Security for Android is called Scam Alert. It's a new tool that lets the security solution scan SMS messages and links that show up in notifications. Scam Alert alerts users when they receive a malicious link and offers them information about the best course of action.
The power of a feature like Scam Alert becomes especially obvious during global campaigns pushing malware, such as Flubot, that spreads from one device to another through SMS messages. Having the power to stop the infection in its tracks should not be underestimated.
Why knowledge is power
Attackers' motives are not always clear. Sometimes, a link can send the potential victim to a phishing website, but that's the best-case scenario. A malicious link can redirect a user to a website that triggers a download of a dangerous application in some situations.
Flubot is one such campaign that occasionally resurfaces, with its operators tapping current events to change messages to better hook victims. People will be asked if they appear in a video, or told they have an audio message waiting for them or that they're going to lose a package, etc.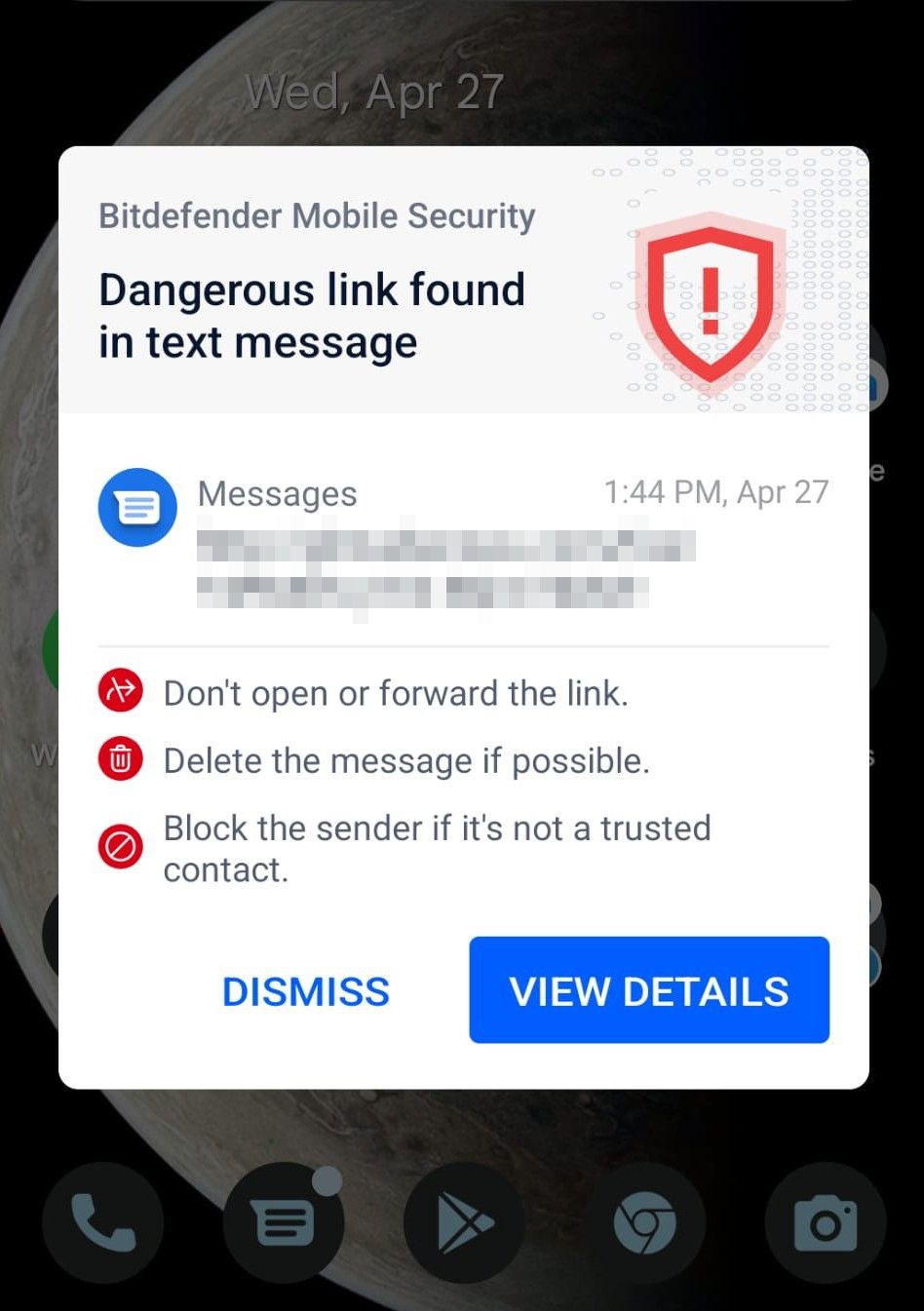 When a Bitdefender Mobile Security user receives such a message, the new Scam Alert will inform them that it's a malicious link and that they shouldn't open it under any circumstance.
The new educational layer offers additional information, giving users details of the risks and information about the damage they could have sustained if they had followed the link, along with advice to reduce the risks of being targeted in the future.

Threats are always changing
The need for Scam Alert can't be disputed, especially now that these types of threats have become so prevalent. Criminals constantly try to update their malware and tactics and develop new threats. Having the best possible protection requires informed users, and the educational layer is just another step toward that goal.
Scam Alert is available on Bitdefender Mobile Security for Android for all new and current users. It's an integral part of the security solution, and even if the user tries to follow the malicious link, the Web Protection layer will block the link from loading in the browser.
Also, just because some users run iOS doesn't mean they're safe. Most of the time, a malware campaign like Flubot that tries to infect as many Android devices as possible, will redirect to another threat like phishing if the target opened the link on an iOS device. In that situation, the Web Protection in Bitdefender Mobile Security for iOS takes over and blocks the link.