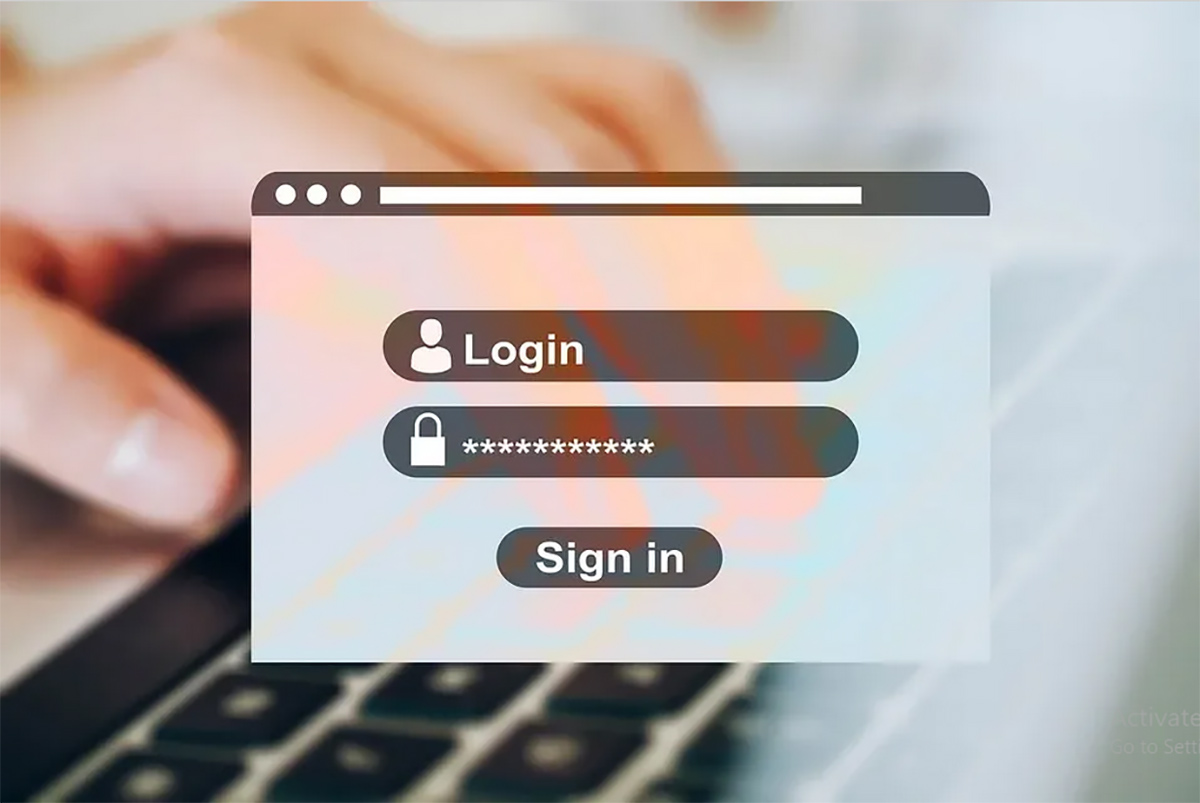 In support of #CyberSecurityAwarenessMonth, Bitdefender is rolling out the results of a global survey of online behaviors across 11 countries. When analyzing all respondent behaviors, from password reuse to sharing of account details and lack of security solutions installed, almost 60% of consumers were deemed "exposed" or "rather exposed." Just 11% could be described as "secure" in terms of their cybersecurity practices. Poor password management stands out as a major vulnerability among consumers.
According to the results, consumers use an average of 8 online platforms. The most popular are Facebook, WhatsApp, YouTube, Instagram, Gmail, TikTok and Snapchat. However, most consumers have both social media and online shopping accounts. 63% percent of respondents reported having a social media account and 54% an online shopping account. Other top services include video streaming, at 40%, telecommunication and health platforms, at 29%, and utility services, at 28%.
Password recycling is popular
Unfortunately, many use the same password for most of these accounts. 46% admit they dislike choosing new passwords for each new account and 38% shun multi-factor authentication even though most platforms today urge users to enable it. Some even enforce it.
For managing account details, consumers use several methods. Half just memorize the details and a third rely on autofill. A quarter actually write them down, exposing themselves to password theft. On a more positive note, the remaining quarter of consumers use a password manager.
Interestingly, password managers, electronic file and hard format are used most frequently for work devices and least frequently for personal devices.
Account owners are most likely to share account details with family and friends for car service/rental platforms, at 60%, followed by video streaming, at 49%, airline companies at 45%, and software utilities at 44%.
More than half of respondents use a single or a few passwords for all online accounts, as mentioned earlier, and approximately a quarter use simple (easy-to-guess) passwords for online accounts.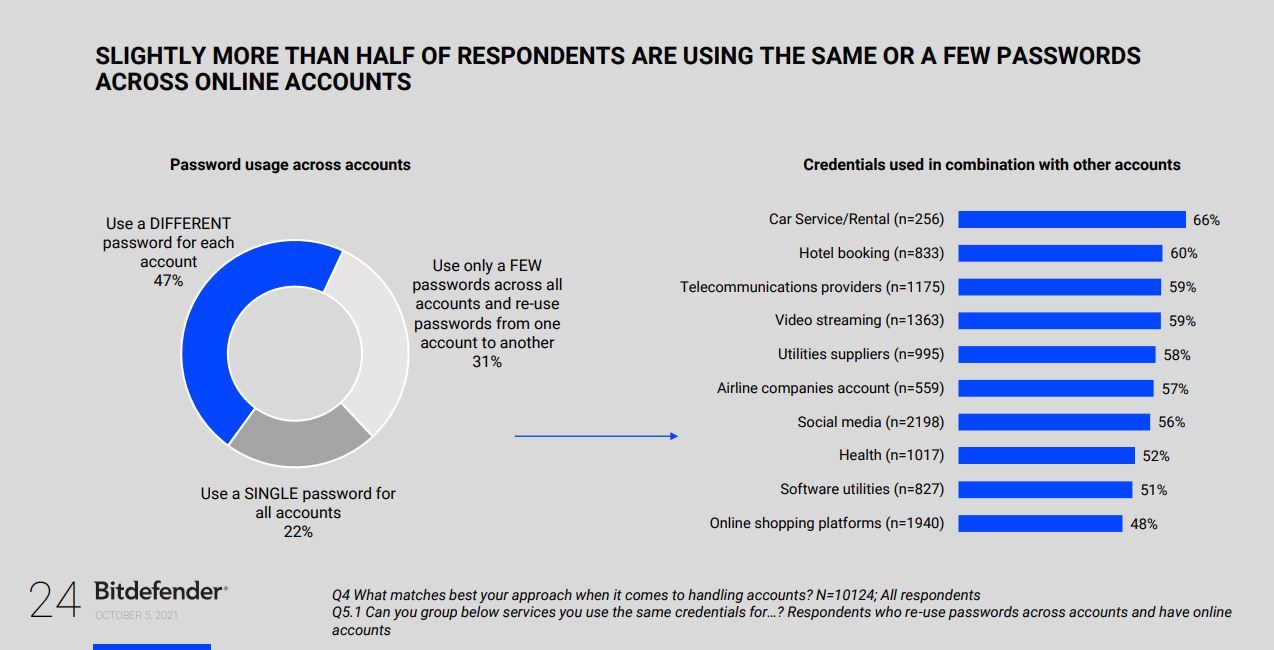 On the mobile front, 30% use a simple passcode lock like 1111, 0000, 1234, etc.
Six in 10 have felt the repercussions
Perhaps not surprisingly, six in 10 internet users admitted they faced at least one cyber threat in the past year. As the chart below shows, scam messages and calls are the most common threats reported, followed by phishing attacks, data breaches, online impersonation, financial fraud, email hacking and even ransomware.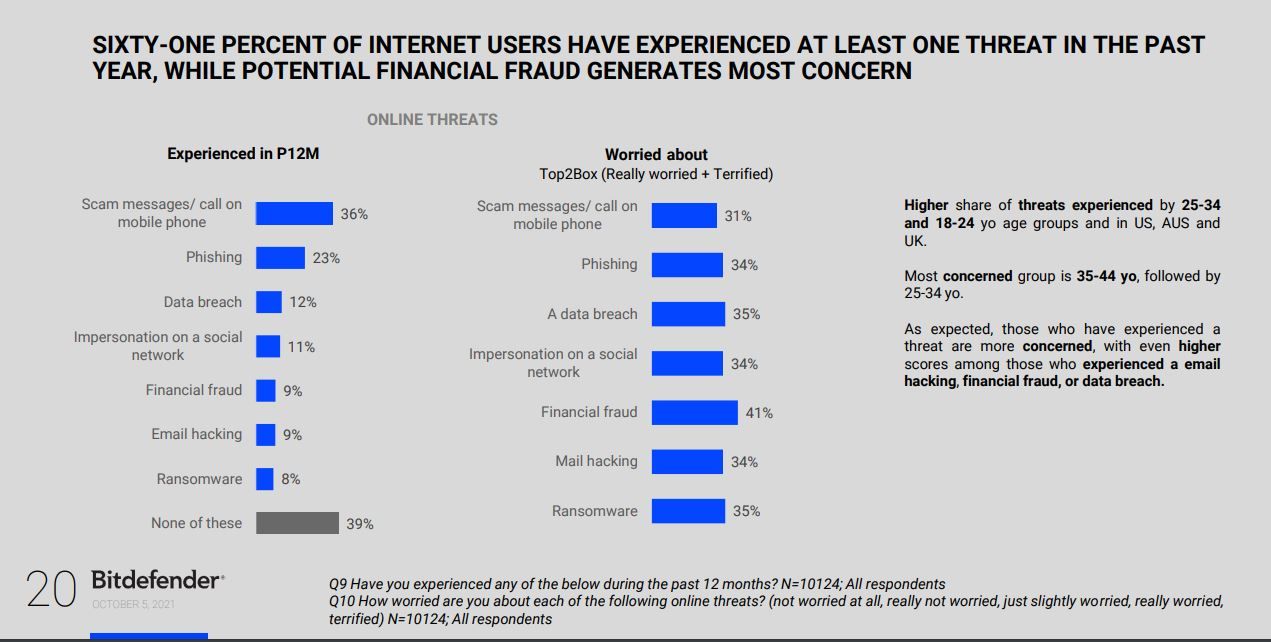 Research shows year after year that most threats are rooted in basic cybersecurity hygiene, and poor password hygiene. Yet many consumers still haven't grasped the importance of using a security solution that can assist in attack scenarios.
Available for both desktop and mobile platforms, Bitdefender's security suite for consumers offers best-in-class protection for passwords, email addresses, social and financial information, and alerts you instantly whenever an incident is prevented. Our solutions check your online accounts against data breaches to inform you what passwords you need to change ASAP. Users are alerted when a webpage contains malware, phishing or fraudulent content, and our VPN lets you stay nimble, anonymous and safe on the web.
For a complete view of our study, including online usage profiles and other interesting geographic/demographic facts, download the full report below.
Bitdefender 2021 Global Report: Cybersecurity and Online Behaviors
Stay safe!