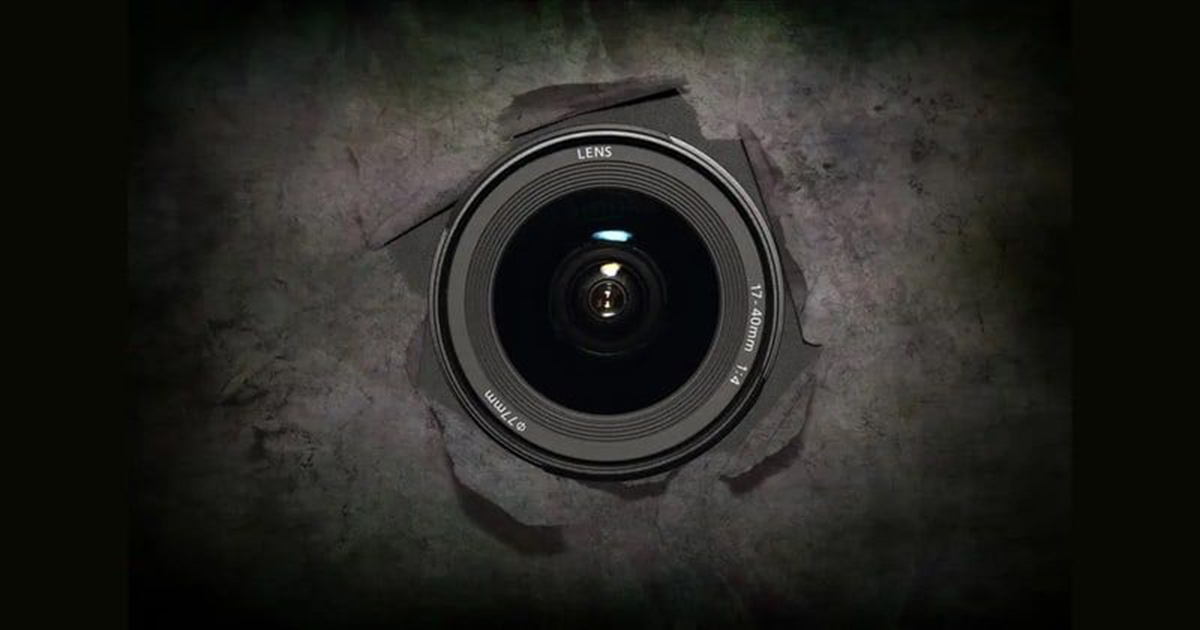 In good news for anyone who has ever stayed in an Airbnb property or has a creepy landlord, researchers say that they have developed a way that anyone could detect hidden spy cameras with just a modern smartphone.
In recent years many people have expressed concern that they could be secretly spied upon while in a hotel bedroom, a changing room, or a bathroom through the use of hidden cameras. Modern technology has made it possible for such spying devices to require an increasingly small form factor, and be practically invisible to the naked eye.
However, academic researchers at the National University of Singapore and Yonsei University in South Korea believe that they have found a novel way of determining the location of a hidden camera using a smartphone app.
In a paper entitled "LAPD: Hidden Spy Camera Detection using Smartphone Time-of-Flight Sensors," Sriram Sami, Bangjie Sun, Sean Rui Xiang Tan, and Jun Han describe how modern smartphones use Time-of-Flight (TOF) sensors to determine the distance between objects, by emitting a light signal which hits a target and then bounces back to the sensor.
Ingeniously, the four researchers say that they take advantage of a smartphone's ToF sensors to hunt for the unique reflections caused by the lenses of hidden cameras.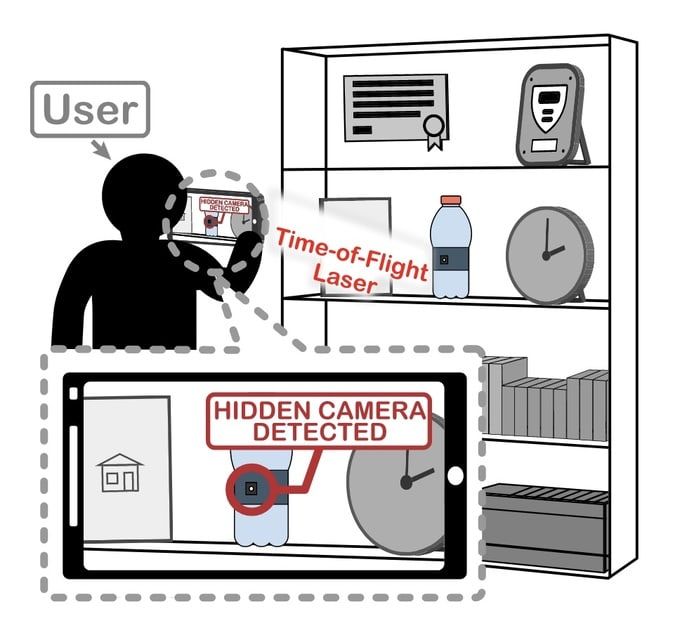 The researchers acknowledge that although their system works much better than the naked eye and other methods of detecting tiny hidden spy cameras, it can still suffer from false alarms. For that reason they have incorporated a deep learning filter to reduce the propensity for errors.
If it works well, LAPD (the name standards for Laser-Assisted Photography Detection) sounds like it could be a useful and affordable tool against spy cameras, which have been found in the past in hotel rooms, lavatories, and Airbnb rentals.
The problem has become so significant that Airbnb has made clear to its hosts that they must make clear the existence of cameras to guests in advance, that any "hidden" devices – even if disclosed – are prohibited, and that no security cameras or recording devices are ever allowed in bedrooms or bathrooms.
Despite those rules, it's understandable that many people would still be worried that they could be being spied upon without their knowledge.
The researchers shared details of LAPD at the SenSys conference earlier this week.
South Korea appears to have a particularly bad problem with spy cams. According to media reports, in South Korea alone there are more than 6,000 cases reported to the police each year, with 80% of the victims being women. Sadly those figures are probably the tip of the iceberg, as many victims are likely to be unwilling to come forward to share their experience.