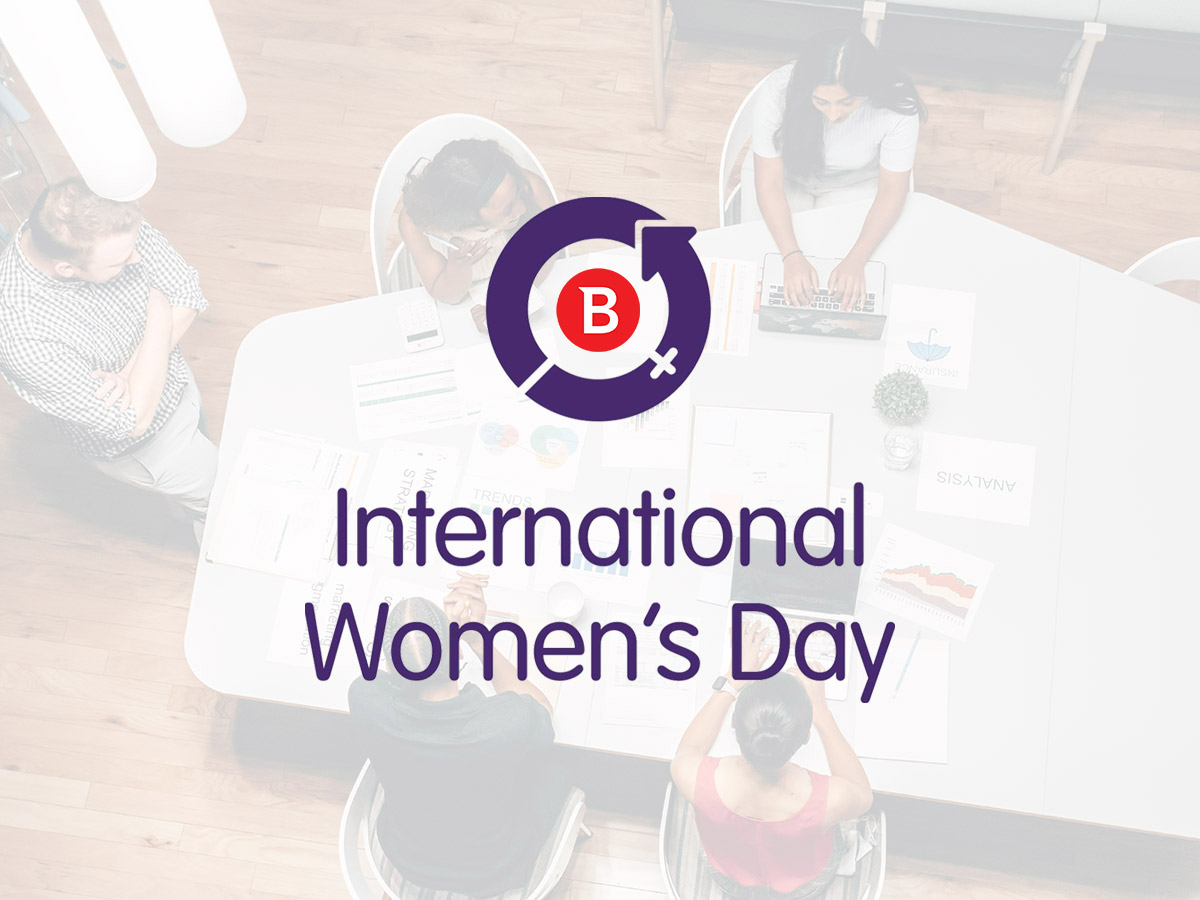 A Conversation with Bitdefender's VP of Product Marketing, Amy Blackshaw, for International Women's Day
Today is International Women's Day, a day to celebrate the achievements of women around the world, raise awareness about women's equality and lobby for gender parity. At Bitdefender, we believe diversity is critically important in cybersecurity. People from diverse backgrounds bring a wider array of experiences to the workplace and different ways of approaching challenges and problem-solving. In cybersecurity, this can mean novel approaches to identifying or responding to new threats.
To celebrate International Women's Day and the importance of diverse workforce representation, we are highlighting just one of the many respected women in leadership within Bitdefender. Amy Blackshaw is Vice President, Product and Technical Marketing at Bitdefender. We sat down with her to discuss how she came to work in the cybersecurity industry and her advice for other women who may be interested in a career in the sector.
Tell us a little about your background and your role at Bitdefender. How did you come to work in the cybersecurity industry?
I've worked in the technology industry for nearly 20 years and specifically in the cybersecurity sector for more than a decade, but my entry into the cybersecurity sector is quite unique. I started my career as a professional dancer. After earning a Bachelor of Fine Arts degree from University of Massachusetts Amherst, I was lucky enough to perform professionally and tour internationally for several years. This experience opened my eyes to different cultures and was incredibly helpful for my second career— in cybersecurity.
When I retired from my dance career, I had a unique opportunity to begin another career in a completely different field. I earned my Master of Business Administration (MBA) degree from Simmons University and took on management and marketing roles in the IT sector, and eventually at a cybersecurity company where I helped build and grow product, technical, and cross-functional marketing teams. I quickly became passionate about cybersecurity and the critically important work of helping organizations stay one step ahead of cyber-attacks and become more cyber resilient. During this time, I pursued my Certified Information Systems Security Professional (CISSP) certification, to continue to grow my skills and knowledge in the area.
My path to a career in the technology industry was certainly not a straight line, but I believe it demonstrates that there are many different ways for a person to build a successful and meaningful career in this sector. We each bring value through our own unique backgrounds and experiences.
Why do you believe International Women's Day is important?
Throughout my graduate studies in business school, and later in my career in the IT and cybersecurity sectors, I've often had experiences where I was the only woman in the room. That was quite a change for me. But I've always been someone who can envision where I want to be, put my eye on the target and define that path for myself, even when I don't see someone else like me on that same path. That is what I think is so important about International Women's Day – providing the opportunity for others to see women successfully forging their own path. It's important for women and girls to see that they can create a successful career in technology, even if they don't yet have a background in that field, by highlighting the strengths they do bring to the table and demonstrating that they are willing to put in the work – those are skills that are transferrable across industries.
In your experience, how has the technology sector changed for women over the past 10 – 20 years?
I have two school-age children and can see that the focus our school systems are putting on STEM (science, technology, engineering and math) curriculum, especially for girls, is so important. We know that when girls see they can solve problems and be creative using the knowledge they've gained in STEM courses alongside their male peers, they become more confident in their abilities and are more likely to continue on to higher education and careers in these fields.
There have been many improvements in this area in my lifetime and I believe we will continue to see improvement. But for this to happen, those of us who work in these industries need to support STEM curriculum in our local school systems and communities, to help provide greater access and inclusion for girls and boys of all backgrounds. For example, I speak with my daughter's Girl Scout troop about technology careers because it's important for them to see someone who looks like them being successful in a field that they perhaps are interested in, but maybe lacked confidence in their skills. I encourage every professional to become more involved wherever they can to help educate, inspire and mentor the next generation so we can show that STEM industries are inclusive and diverse while helping provide the tools and support that both girls and boys need to succeed in these fields.
What is one piece of advice you would give to the next generation interested in entering the technology sector?
The STEM fields are breaking new ground so quickly that there is so much opportunity ahead of us. There will be new careers, new industries, and new problems to solve, that we haven't even thought of yet. We need more people from all backgrounds entering these fields because without diversity and inclusivity, we won't be able to solve the complex problems of the future.
If I could give advice one piece of advice to the next generation of technology leaders, it would be: identify your goal, put your mind to it, put in the work, and focus. As I shared at the beginning, sometimes the path isn't at all straight. You may not initially have the educational background or credentials under your belt to leap into the career path you're interested in. But if you are clear on where you want to go, you can put together a plan for how to get there. Sometimes you just have to take the first step, even if that just means reaching out to someone who has been there, asking for their advice or mentorship. You will need to eventually get the education or credentials, but the first step is laying out the plan for how you will achieve it. If you make the plan, put in the hard work, believe in yourself and are dedicated to achieving your goal, you will get to where you want to go.
Learn More
Learn more about some of the other talented women driving Bitdefender: