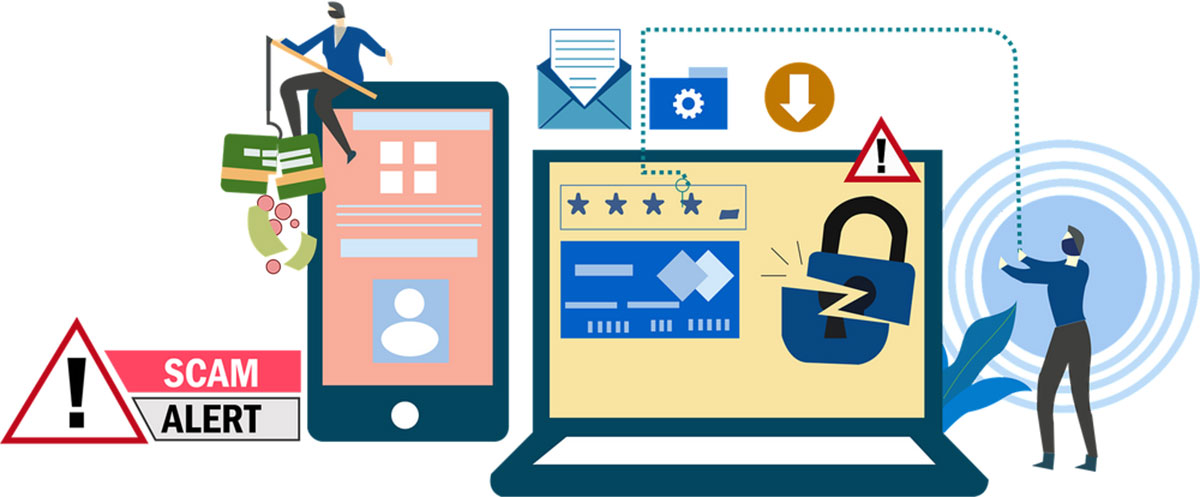 Fraudsters never cease to amaze us. In a recent incident shared by Travis Hardaway, a former music instructor and the victim's son, his 80-year-old mother nearly fell for a most creative ruse.
According to Mr. Hardaway, the scammer sent an Uber to pick up his elderly mother and take her to the bank where she could wire him money.
How it all started
Reportedly, Mrs. Hardaway was the victim of an opportune email scam. She received an email from fraudsters who were impersonating retailer Best Buy.
The timing of this bogus email couldn't be more perfect. His mother ordered a new dishwasher and had paid for it to be delivered and installed at her home – the bogus email she interacted with was a request for an appliance installation from BestBuy.
"I think that's where she got confused because she thought the email was about her dishwasher installation," Mr. Hardaway said in an interview with KrebsOnSecurity.
The scam email said she needed to get in touch with an agent by phone. Upon calling the fake number, the scammers told her she needed to pay $160 for the installation and asked the victim to install software on her computer that would allow them to remotely control the appliance and assist her in making the payment online.
The bogus transfer
Once the woman had logged into her bank account, the scammers claimed that, instead of withdrawing the $160, he accidentally transferred $160,000 into her account.
"The person on the phone told her he was going to lose his job over this transfer error, that he didn't know what to do," Mr. Hardaway explained. "So they sent her some information about where to wire the money and asked her to go to the bank.But she told them, 'I don't drive,' and they told her, "No problem, we're sending an Uber to come help you to the bank.'"
While waiting for the Uber, the woman headed over to her neighbors' house who immediately saw the red flags.
"I don't know if the Uber ever got there. But my mom went over to the neighbor's house and they saw it for what it was — a scam."
Since the incident, Mr. Hardaway said he wiped the compromised computer and changed all her passwords. Unfortunately, his mother remains distressed and has begun to "second-guess herself."
Hundreds of thousands of seniors fall victims to scammers every year inflicting hundreds of millions of dollars in damages. The fraudsters are usually friendly and prey on the trustful and polite nature of elder individuals to defraud them.
Nobody is fully immune to online scams and social engineering tricks, and our parents and grandparents may need guidance and help while roaming the internet and interacting with individuals on social media or email.
At Bitdefender, keeping your and your family's data safe is our top priority. That's why we've developed innovative technologies to defend all of your household devices against malicious attacks, phishing emails and fraudulent websites that steal your financial information.
To help protect your sensitive data and keep your financial information secure, be sure to check out Bitdefender Ultimate Security – our all-in-one security solution.
Subscribers receive identity theft protection, a cross-platform password manager, award-winning security for up to 10 devices, and a VPN to help you safely and privately browse the internet for the best deals.
Note: Identity theft protection and Ultimate Security solutions are available for the US only.
Non-US customers can also prioritize their digital safety with Bitdefender Premium Security, our three-in-one security suite, and pair it with our dedicated Digital Identity Protection for a full view of their digital footprint, data breach exposure and privacy risks.