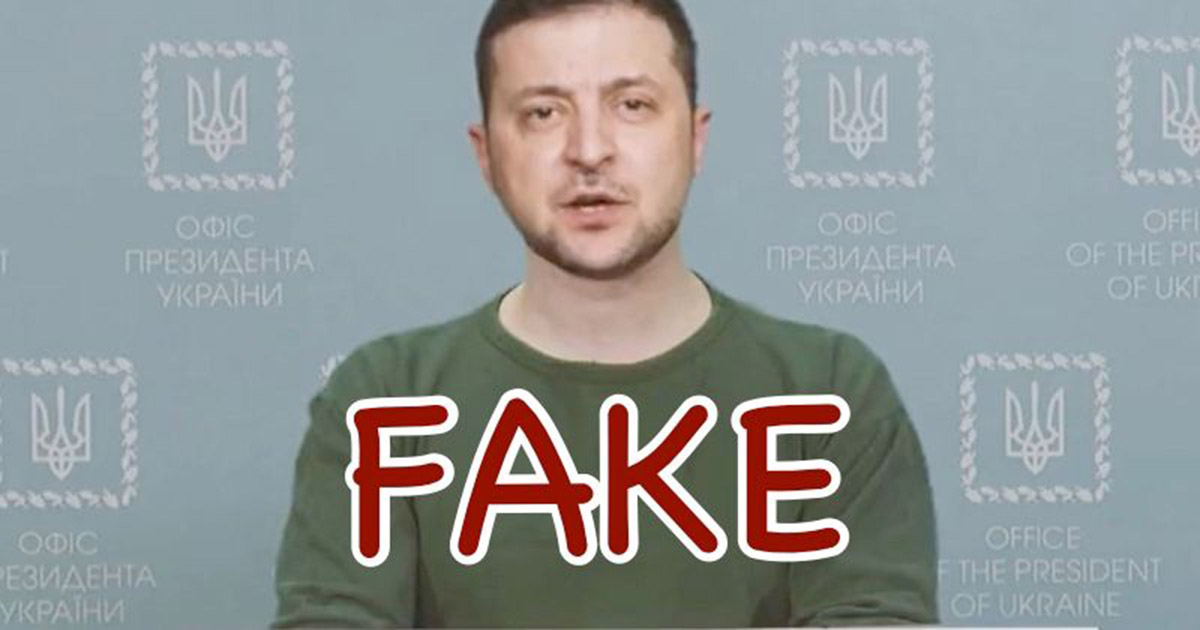 As deepfakes go, it's not the most convincing.
A video clip shared on social media yesterday showed what appeared – to anyone who wasn't paying proper attention at least – to be Ukrainian President Volodymyr Zelensky calling on his country's citizens and army to lay down their weapons and surrender to invading Russian forces.
In the clip, the fake Zelensky is shown standing behind a podium, declaring that he has "decided to return Donbas" and that his army's efforts to fend off Russia's attack "has failed."
My advice to you is to lay down arms and return to your families. It is not worth it dying in this war. My advice to you is to live. I am going to do the same."
However, it's a fake – and a poor quality one at that. Zelensky never said these words, and someone else has manipulated a digital video – transplanting a pixelated fake face which is out of proportion with the speaker's body.
In an Instagram post from his official account, Zelensky confirmed that he continues to defend Ukraine, and described the deepfake as "childish."
As Snopes points out, the size of Zelensky's head in the deepfake video is out of proportion to his body.
The difference between this deepfake and reality is particularly noticeable in a side-by-side image Snopes shared: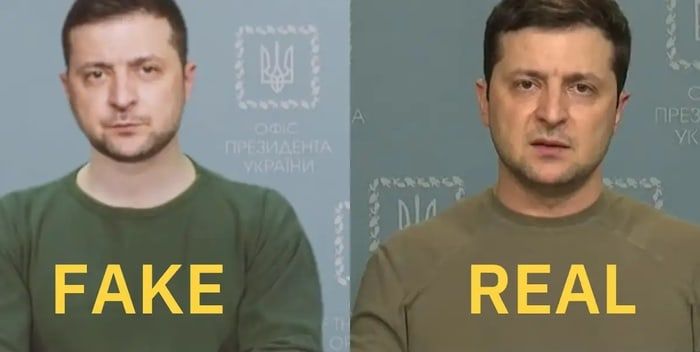 Whether the hack of Ukraine 24 and the Zelensky deepfake was the work of a state-sponsored actor or not is difficult to say, but I would imagine that any serious state-sponsored attempt to manipulate the Ukrainian people would have produced a more convincing video.
One victim in the misinformation war is Ukrainian TV news outlet Ukraine 24, which claimed on Facebook that its website and live broadcast had been hacked to display a message saying that Ukraine had surrendered.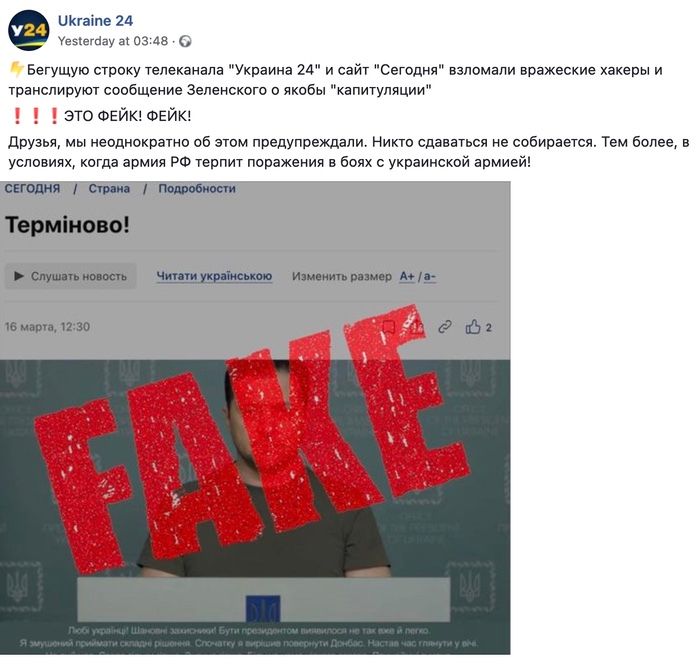 Facebook, meanwhile, said that once it had identified the deepfake video was being shared by users on its network it removed it for violating the site's policies, and informed other social networking platforms.
As the fighting in Ukraine continues it is likely that we see more misinformation, more defacements, more confusion, and – most likely – more professional deepfake videos distributed with the intention of spreading fake news and seeding confusion.