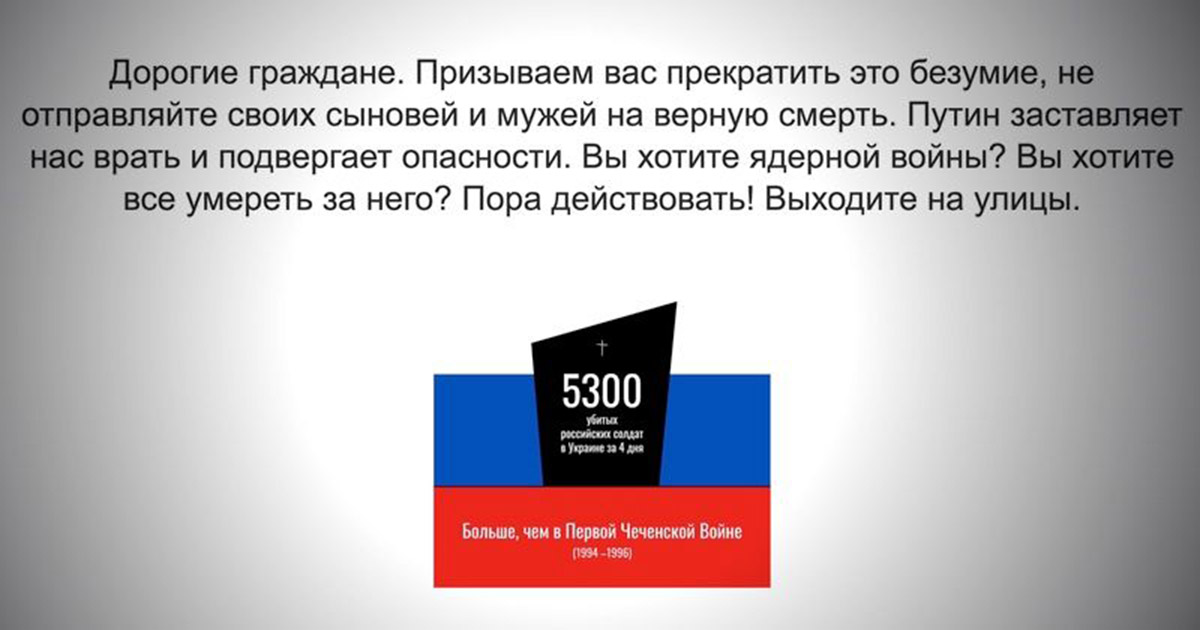 As widely anticipated, the conflict between Russia and Ukraine has heated up on cyberspace in the days since Vladimir Putin ordered his troops and tanks to invade.
This weekend saw the Kremlin's official website at kremlin.ru brought down, along with other Russian government sites, in what appears to have been a co-ordinated distributed denial-of-service (DDoS) attack.

Other Russian institutions, including the Bank of Russia, appear to have taken the precaution of putting DDoS mitigation protections in place in an attempt to stem any assault from forcing their websites offline – although only time will tell how prepared they are if the size of the online attacks increases.
Meanwhile, and perhaps most dramatically, Russia's state-owned news service TASS had its website defaced with an anti-war message:
Dear citizens. We urge you to stop this madness, do not send your sons and husbands to certain death. Putin makes us lie and puts us in danger. Do you want nuclear war? Do you want everyone to die for him? It's time to act! Take to the streets.
A further message added:
This message will be deleted, and some of us will be fired or even jailed. But we can't take it anymore. Indifferent journalsits of Russia.
Whether the defacement message on the TASS website was posted as the result of an external hack, or with assistance from an insider, is unclear. However, the Anonymous hacking collective claimed responsibility for the defacement.
At the time of writing, the TASS website has been taken offline – presumably while the site's administrators take steps to ensure that the site's security is not compromised again. For now, visitors to the TASS website are greeted with an error message:

You shouldn't be fooled into thinking that the cyber attacks are all targeted against Russia, however. Cyber attacks will also be being launched against Ukrainian websites and organisations – it's just that if those attacks are made by Kremlin-backed hackers they may have less incentive than a group of amateur hacktivists to brag about their successes.
Finally, it's important to recognise that not every online attack is state-sponsored. There are plenty of hacktivists on both sides, and around the world, who are likely to be taking matters into their own hands to fight for the side they support.