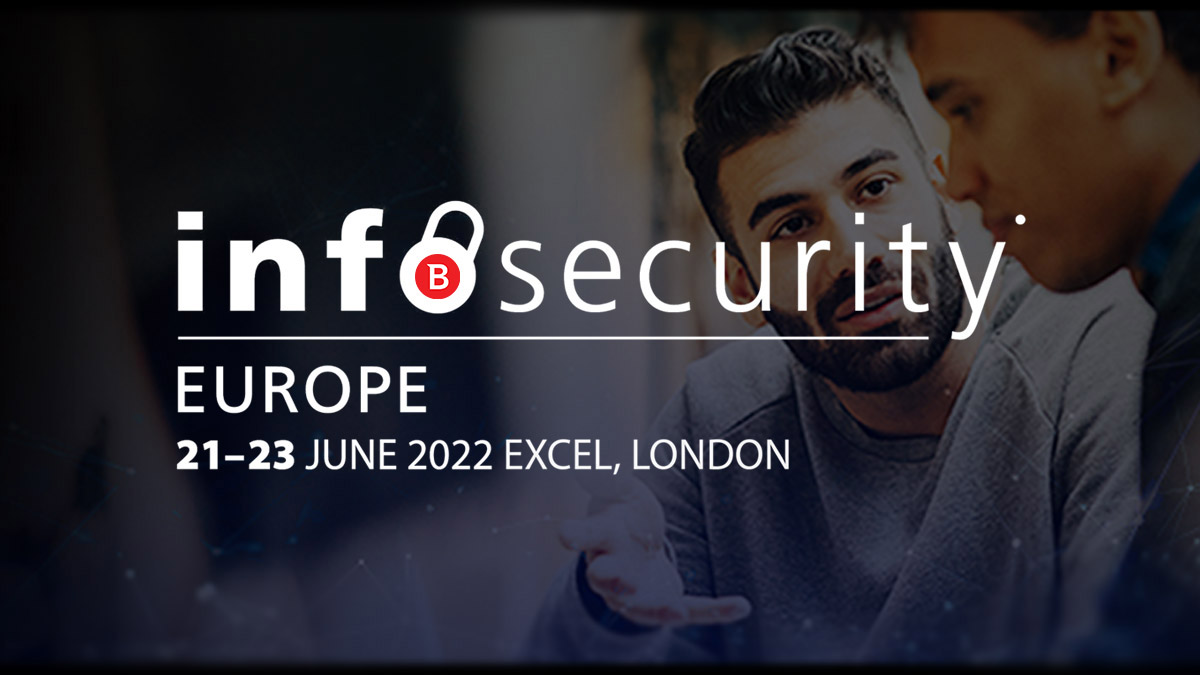 As threat landscapes shift and organizations' attack surfaces change, it's important to know how risk evolves and how organizations can properly defend themselves.
Improving and increasing cyber resilience is a priority all security department leaders should be continuously embarking upon. A recent study found that only 19% of executives were confident in their organizations' core cyber risk management capabilities. This is a slightly lower percentage compared to 2019, when the same question was asked.
It's clear that organizations have to improve their resilience, but knowing how to do so and taking the right steps is its own challenge.
Challenges enterprises face in improving their cyber resilience
Leaders face an uphill climb when it comes to readying their organization to improve their cyber resilience. They need to:
Understand the threat and risk landscape: The threat to organizations is constantly changing for a number of reasons. Malicious actors are always looking for new exploits and the shifting environments and technologies used by organizations also introduce new types of risk to manage.
Identify the right tools and vendors: The cybersecurity vendor landscape is complex and knowing what kind of technology your company needs can be a complicated task. Even after you've identified the kind of security tools you need, navigating a big market to find the best vendor can be quite a challenge.
Address cloud security: The cloud is where cybersecurity has changed the most for organizations. Threat actors, knowing it's a point of vulnerability, are targeting cloud environments with increasing frequency. Enterprises know this is a priority and need to find ways to properly detect and respond to threats in order to stay secure.
Develop the right roadmap with key stakeholders: Improving cyber resilience is a large task and requires careful planning, roadmapping, and securing buy-in from key stakeholders and decision makers. Knowing how to communicate the risk effectively and overcome common objections is key.
Security leaders have quite the task ahead of them, but they don't have to do all of this alone. Various vendors and events provide knowledge and guidance to help organizations start the process of improving their cyber resiliency.
Infosecurity Europe 2022
This year, Infosecurity Europe is all about increasing cooperation and collaboration among cybersecurity professionals to keep our society safe and secure. We are ready to share the latest insights from the cybersecurity world and arm you with the hands-on information to show you how we can help you improve your cyber resilience.
Infosecurity Europe, the biggest gathering of the information security community in Europe, will take place at ExCel London on 21-23 of June.
Don't miss the chance to spend some time with Bitdefender security specialists at stand R20 to learn how to become resilient against evolving threats.
Bitdefender will have a team of product experts in our stand at the event, giving insightful presentations on a wide range of topics through the day, including:
Exploring the value of Extended Detection and Response (XDR)
Putting the (X)DR in MDR — How XDR and Managed Detection and Response can co-exist
Top 5 Ransomware Myths and Misconceptions
What is Cyber Resilience and Why Does it Matters?
Cloudy with a Chance of Breaches — Securing Your Journey to the Cloud
The Value of Threat Intelligence for Security Teams
In addition, on day 1, Tue, 21st of June, will bring a Security Workshop where Bitdefender experts will host a hands-on session on how to Level Up the Cyber Resilience of Your Organization.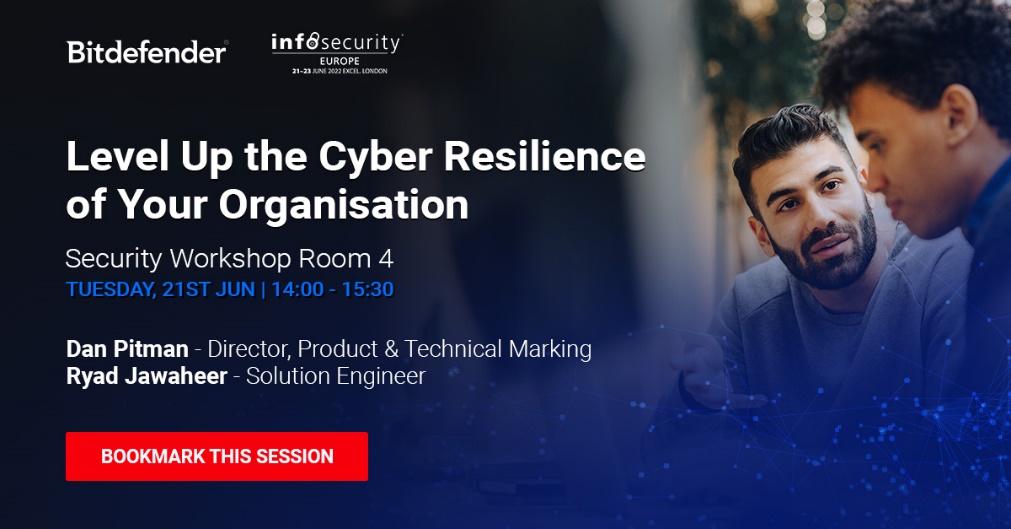 During this extensive session, we'll explore different topics, including:
A view of the threat landscape and the impact on our future
A deep-dive into a real attack and methods of response
A cyber-security pop-quiz with prizes to be had
Book a meeting with us
To ensure you are not missing what you need to know about the cyber world, book a meeting with one of our Bitdefender experts in stand R20 to discuss your cybersecurity initiatives and how to make your organization more cyber resilient.