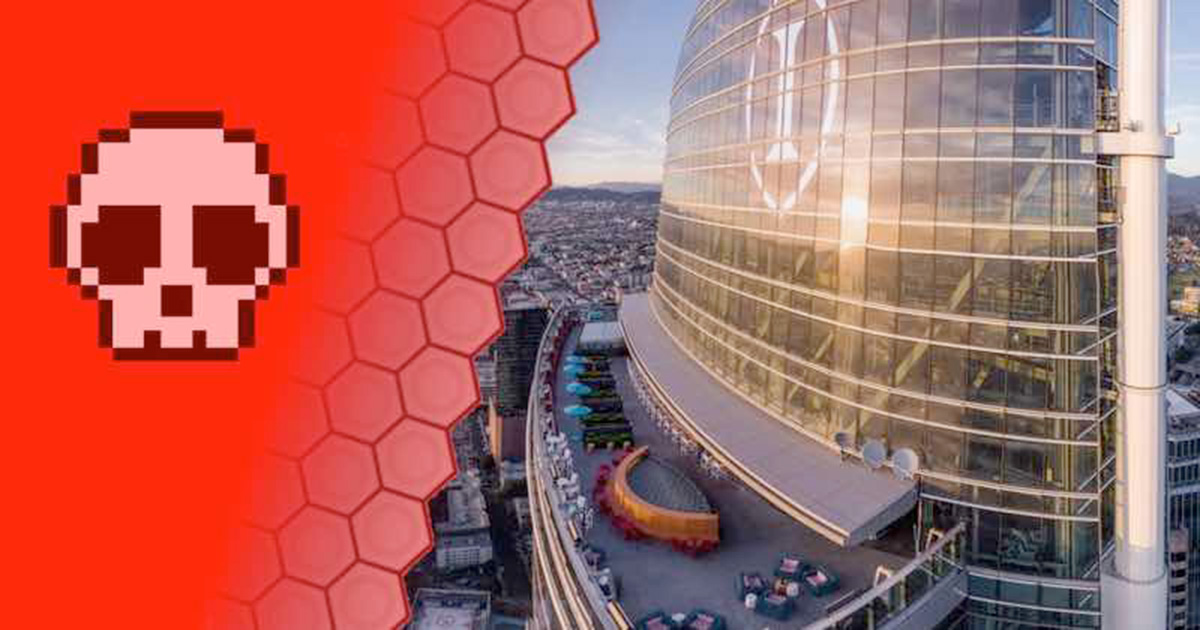 InterContinental Hotels Group (IHG), which owns brands such as InterContinental, Crowne Plaza, Holiday Inn, and many others, has had its IT systems breached by malicious hackers.
In a filing with the London Stock Exchange, the multinational hospitality company reported that "parts of the company's technology systems have been subject to unauthorised activity."
As a result, the company said, "IHG's booking channels and other applications have been significantly disrupted since [Monday], and this is ongoing."
The first indication that the company was experiencing problems appeared early on Monday morning UK time, when anyone who tried to book a hotel room via the company's website or app, or access their IHG One Rewards account was greeted by a maintenance message: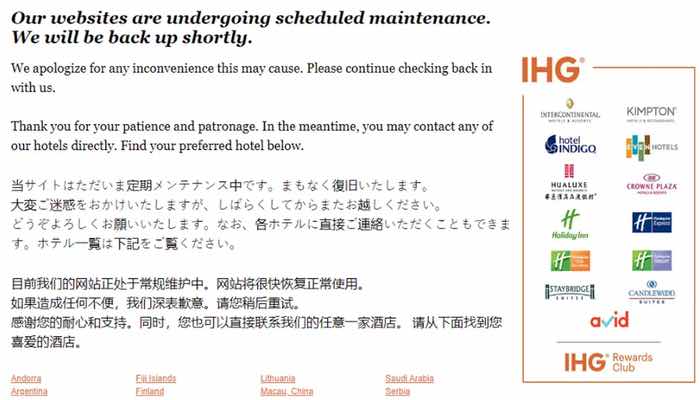 Although it has made no declaration regarding the nature of the security breach, in its filing with the London Stock Exchange, IHG may have shed a hint:
"IHG is working to fully restore all systems as soon as possible and to assess the nature, extent and impact of the incident. We will be supporting hotel owners and operators as part of our response to the ongoing service disruption. IHG's hotels are still able to operate and to take reservations directly."
The reference to "working to fully restore all systems" would fit into the scenario of IHG having hit by a ransomware gang, which may not only have encrypted data – locking the company out of its systems and demanding a ransom be paid – but could have also caused even more problems.
A natural concern may be that hackers might have exfiltrated the sensitive data of hotel guests before encrypting it, but at the time of writing there is no indication from the company that this has happened.
IHG says that it has notified the authorities about the attack, and has put response plans into operation – including calling in third-party experts to investigate the incident.
In 2020, IHG agreed to pay more than $1.5 million in settlement of a class action suit following a credit-card stealing malware attack at approximately 1200 of its hotels in 2016.
For now, staff and guests of thousands of hotels around the world will be holding their breath until the true scale of the breach is revealed, and whether it will impact their security as well as that of the company.