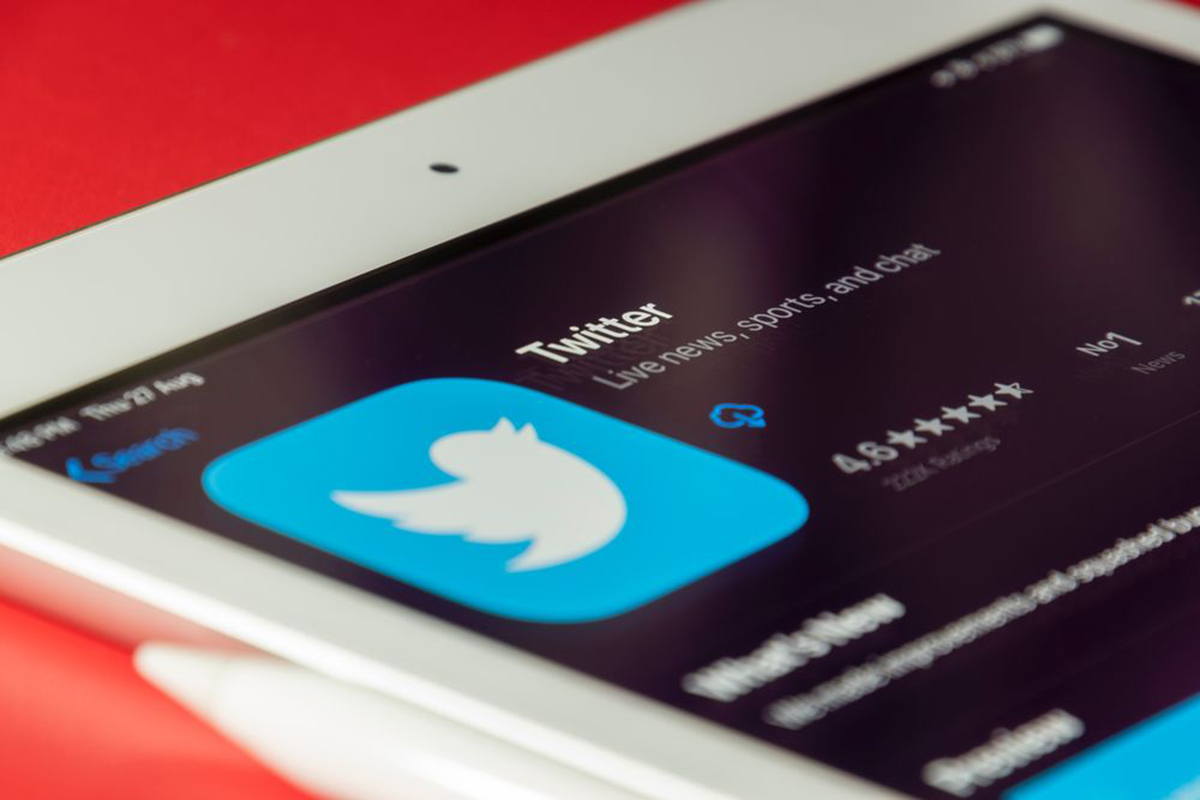 On Thursday, Twitter announced it will trial a new privacy feature that lets users untag themselves from mentions and conversations they're not interested in being part of.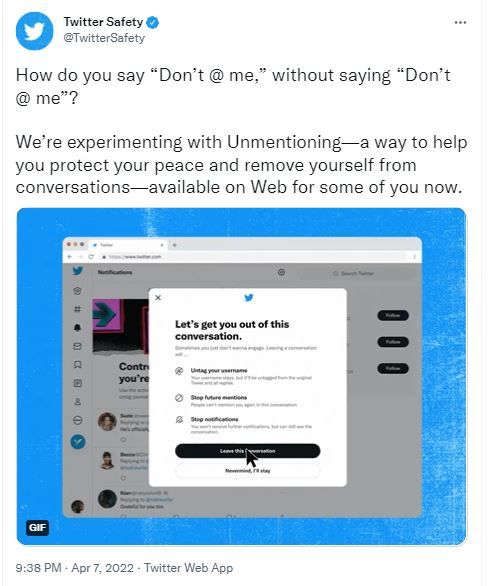 According to Dominic Camozzi, a senior privacy designer at Twitter, users will be able to easily get out of unwanted conversations using the three-dot menu next to a reply.
"I want to make it easier to untag yourself from a Tweet or conversation you don't want to be involved in," Camozzi said in a tweet. "Just pick 'Unmention yourself from this conversation' from the more info menu and the link to your profile will be removed."
If implemented worldwide, the 'unmention' feature will boost the social networking platform's efforts to halt online harassment by complementing user privacy features such as Safety Mode which is being tested on millions of users in the US, the UK and Canada.
For now, developers said the "unmention me" feature will only be available for select accounts on the web version of Twitter.
Earlier this week, Twitter also announced it's working on an 'edit button' that will be tested in coming months on Twitter Blue, a subscription version of the social media platform that gives subscribers access to premium features.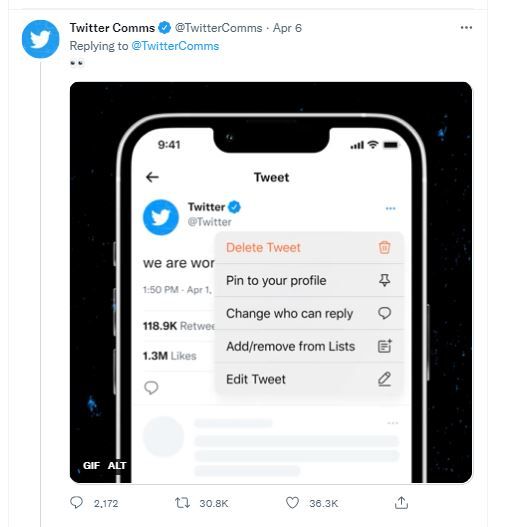 As online harassment and cyberbullying continue to rise, there couldn't be a better time to give these new features a green light for users.
If you want to learn more about how you can boost your privacy and security when using Twitter, check our dedicated guide here.
For a deep dive into all things digitally connected to your online persona, check out Bitdefender Digital Identity Protection. The privacy-focused service maps out your digital footprint allowing you to easily manage personal data, assess personal data exposure and privacy risks, and hunt down any social media doppelgangers who can wreck your online reputation and inflict emotional harm.