Nintendo will apparently go to great lengths to keep hackers from messing with its gaming gear, according to an alleged internal leak. The files reveal a chilling surveillance operation targeting a well-known homebrew hacker. A prominent Nintendo leaker by the name of Eclipse claims to have obtained documents showing the Japanese gaming giant was tracking a homebrew hacker known as Neimod in 2013.
The documents purport to show that Nintendo was onto Neimod's plans to hack the 3DS, the company's popular handheld console.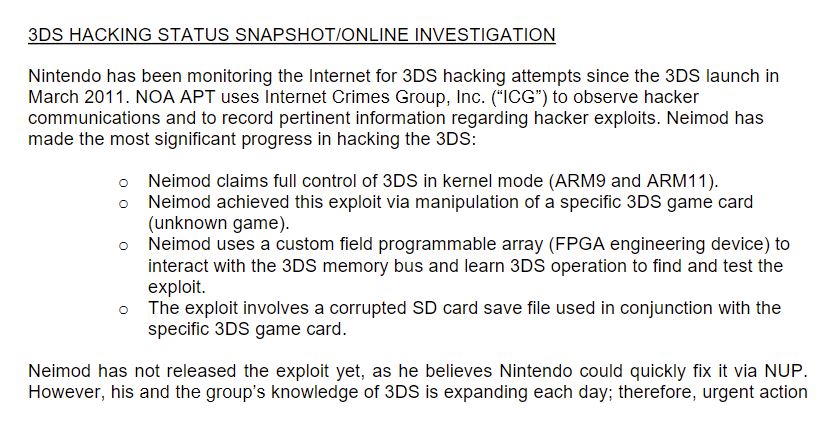 As per the leak, a team had been put together to watch Neimod's every move and even obtain IRC logs (embedded below) from his conversations with fellow Nintendo fans and homebrew hackers.
NEW LEAKED STUFF #4
✨ Nintendo Ninjas in action
Asking for information directly to the hackers and basing their actions to their response.
More: @eclipse_tt pic.twitter.com/C7LwaTKM1d
— Eclipse 
 𝙁𝘼𝙇𝙄𝙉𝙆𝙎 𝘼𝙎𝙎𝙀𝙈𝘽𝙇𝙀! (@eclipse_tt) December 22, 2020
The leak includes a flow chart (image below) with a Mission Impossible-style plan to approach Neimod and coerce him into giving up hacking the 3DS.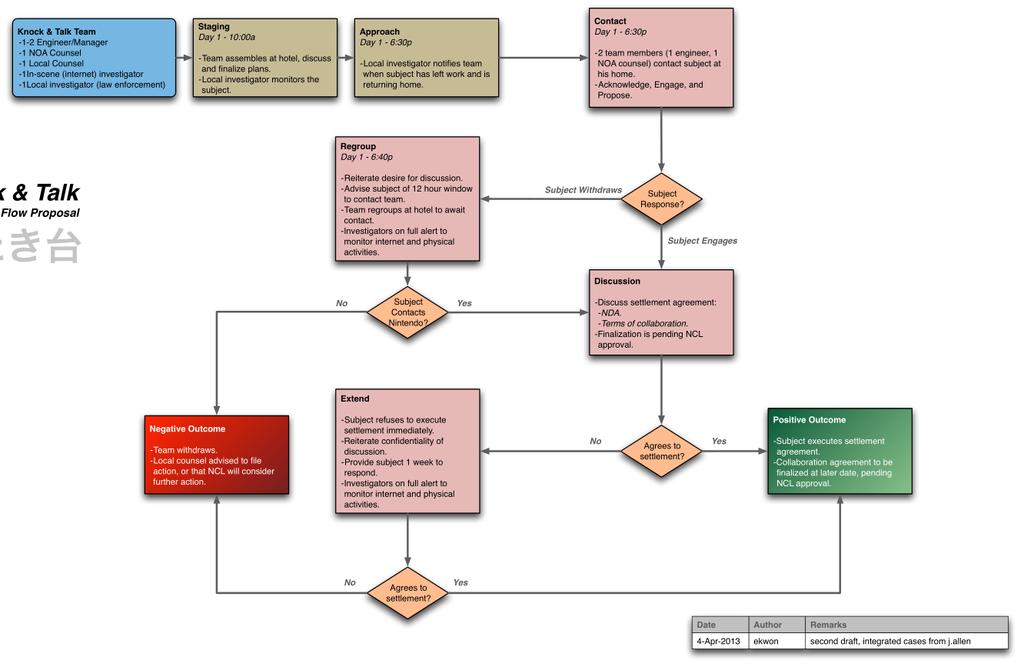 The plan included a proposal to enroll Neimod into a bounty program where he would be compensated for finding bugs in Nintendo's gaming systems. The team was also instructed to entice the hacker with a trip to Japan to meet Nintendo's hardware engineers.
Nintendo apparently put together this FBI-like operation to stop Neimod from introducing a jailbreak or mod to the 3DS, which would lead to distribution of pirated content among 3DS owners, resulting in lost sales for the Japanese gaming giant.
It's not entirely impossible that the leak, which looks suspiciously orchestrated and aggressive, is fake. While tech giants go to great lengths to protect their intellectual property, it's hard to believe Nintendo risked putting on paper such an intrusive operation – knowing it could get leaked – to merely engage a hacker in verbal communication. It remains to be seen how this story develops.