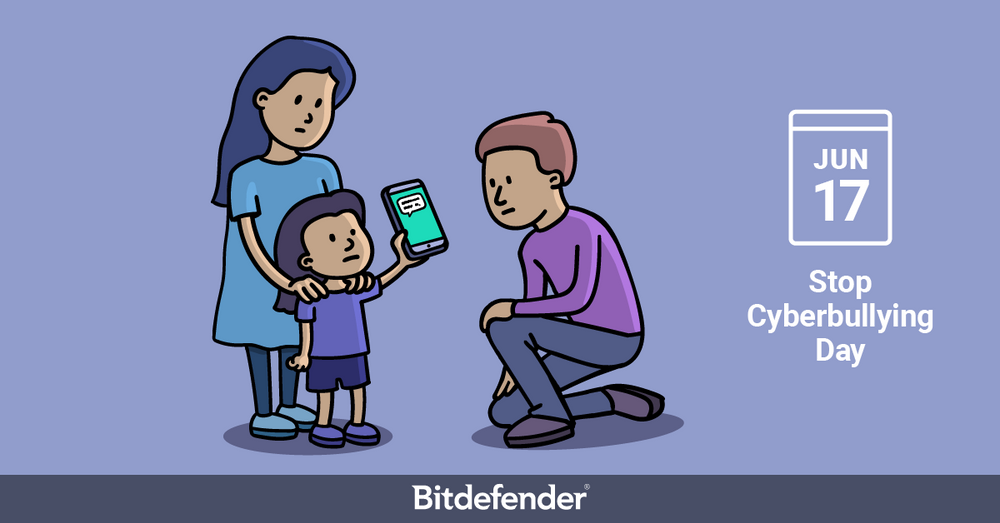 The internet can be a lovely place to unwind after a busy day — when you're not facing waves of trolls and bullies who bombard people with abusive language, insults and threats.
There's no day when internet users are not exposed to bullying or online harassment. According to statistics, 60% of individuals who go online — especially on social media –have been victims of cyberbullying or witnessed it to some degree.
Cyberbullying and online harassment can have long-lasting effects on victims, who often succumb to anxiety, depression and low self-esteem.
This Stop Cyberbullying Day, we're proud to join the online community to promote a more inclusive and diverse digital scape, free from abuse and harassment that can leave a toll on the mental health of children and adults alike.
Cyberbullying takes place on every digital platform and smart device, from social media to gaming platforms, email, instant messaging, and more.
As adults who surf the web daily, we frequently stumble upon nasty online behavior that can upset even the most resilient of individuals. So let's make this year's Stop Cyberbullying Day a truly special event that brings online communities and individuals together to help create a better cyberspace for all.
As individuals, parents or caretakers, you can celebrate the event by raising awareness and educating the younger generation about the consequences of cyberbullying and how to defend against it.
Everything we do online leaves a digital footprint that can ultimately affect you or your child's future. Even applying for a job or college, unpleasant and cruel behavior from years earlier could come back to haunt you.
Set an example for your kids and online followers by showing empathy and understanding, and promote good cyber behaviors no matter where your online activities take you.
Teach your kids to report any form of cyberbullying whether it's verbal abuse, harassment, trolling or stalking, and to never take part in it. Keeping an eye out for malicious behavior targeting you or your family will also help stop it before it inflicts serious harm.
If you need help in limiting the chances of your child being bullied online, take a look at the Bitdefender Parental Control feature that enables you to check whenever kids engage in conversations with unknown individuals and monitor access to damaging websites.
Based on your child's age, Parental Advisor automatically chooses the best privacy features that can be fine-tuned for the parent's and child's needs by managing screen time and blocking incoming calls that have no Caller ID, among others.
The parental control feature can be found in most of our standalone security solutions or all-in-one security products.
Let's #StopCyberbullying today and every day!