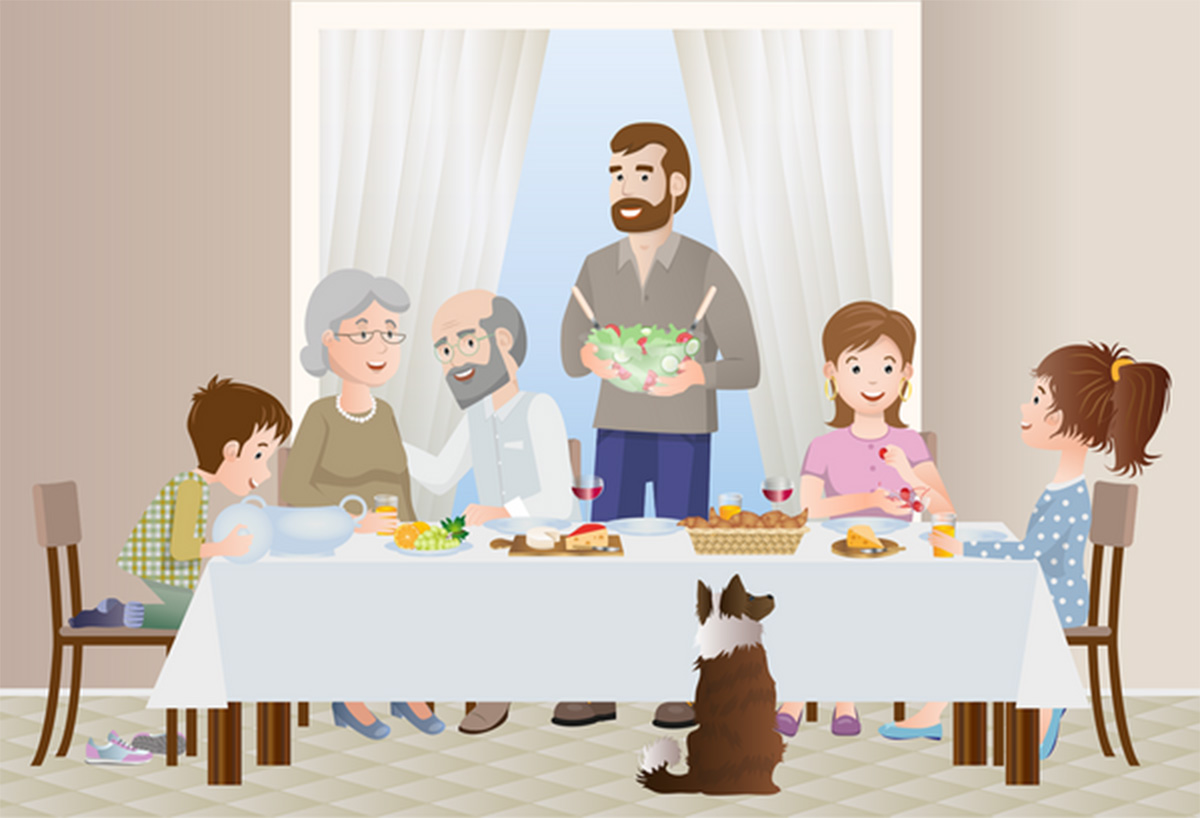 Every year on the first Sunday after Labor Day, families in the US take pride in observing Grandparents Day, a celebratory event that honors the strength, kindness and wisdom of millions of grandparents across the country.
Grandparents play a crucial role in our society as providers of care and nurture, guiding their grandkids through life, and often filling the role of mentors, heroes and historians for their family members.
While this annual observance calls for pampering grandparents with a nice family dinner, gifts and fun activities, it also gives us a chance to repay their kindness, help, and loving nature by protecting their livelihood against scammers and malicious individuals who threaten their identity and finances.
We are all susceptible to identity crimes. However, senior citizens are particularly vulnerable. Seniors make attractive targets to fraudsters, and here's why:
Our grandparents usually have good credit scores
They are polite and highly trusting
They might not be aware of various online threats lacking the tech-savviness of their kids and grandkids
Seniors tend to have more savings
Identity crimes against seniors often happen through the exploitation of their trusting nature by con artists and cyber thieves, but grandparents who live in retirement homes or care facilities may also fall victim to unscrupulous individuals with access to their personally identifiable information (PII).
Since the beginning of 2022, over 170,000 fraud reports have been filed by seniors over the age of 60 with losses surpassing $700 million, according to the FTC Consumer Sentinel Network.
Top losses reported by the consumer organization fall within these top five scams, including:
Online shopping
Business imposters
Tech support scams
Government impostors
Investment opportunities
With this in mind, take some time to remind, educate and help your parents and grandparents understand their risks and protect themselves and their finances while navigating the digital world.
Start by teaching basic safety against fraud, including:
Never giving financial information over the internet or phone to individuals calling unexpectedly, even if they use scare tactics or say they're from a government organization
Hanging up the phone on unsolicited callers demanding financial information, Social Security numbers or health information
Properly disposing of important documents or copies that hold personal information before throwing them in the trash, including receipts from credit card numbers, canceled checks or health insurance info and others
Never accessing links or attachments received via unsolicited emails, texts or messages on social media
Reviewing credit card statements and accounts for suspicious activity
Installing a security solution on their devices to fend off malware, phishing and other internet-based threats
Family is what matters most, so make sure you periodically check in with your senior relatives and step in to help if they are at high risk of compromise.
Are you searching for a comprehensive, yet easy-to-use solution to safeguard your parents' and grandparents' nest egg and identity without taking away their independence?
Consider using the new Bitdefender Identity Theft Protection (available for US customers only) service that offers complete identity protection features to limit the risk of fraud.
Once subscribed, users get easy access to a dedicated identity management hub and:
24/7 data breach monitoring and fraud alerts
Continuous monitoring of your identity to ensure that only you and your family use your medical benefits
Instant alerts whenever your personal information is at risk
Credit monitoring and lost or stolen wallet assistance
Restoration services including expert assistance and access to your dedicated resolution specialist
Up to $2 million in identity theft insurance to help you cover legal fees and other costs for fixing your identity
You can check out Bitdefender Identity Theft Protection in the standalone version or bundled with Bitdefender Ultimate Security, our new top-tier security and privacy pack.