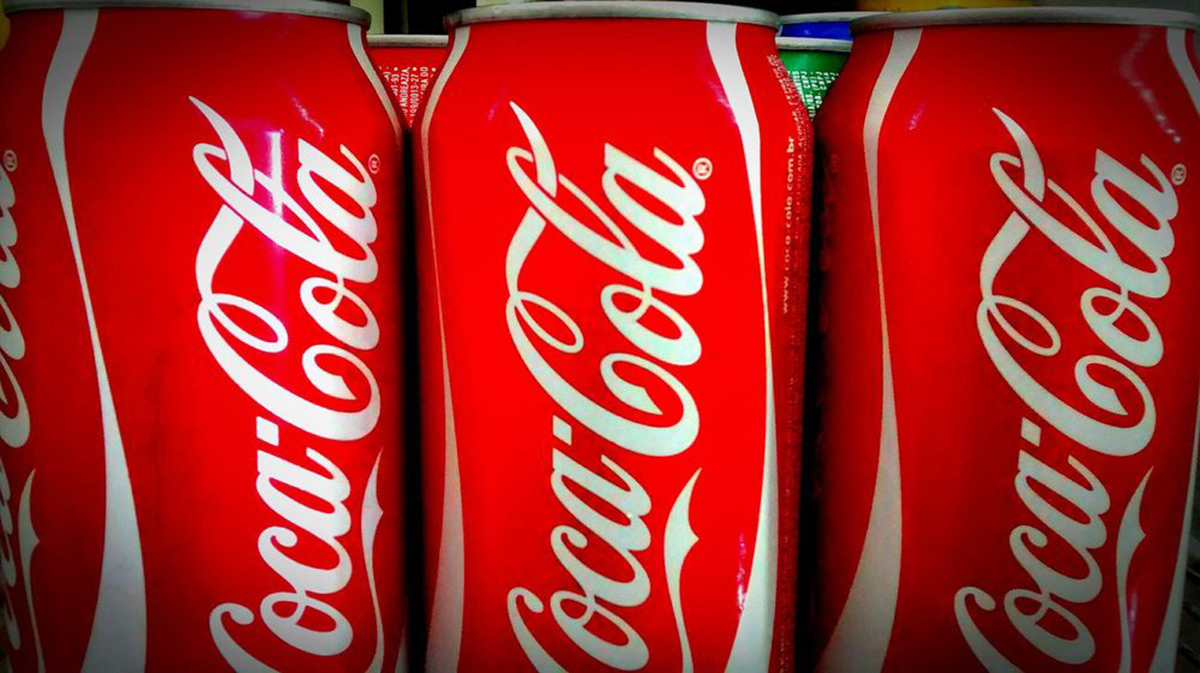 Stormous, the Russian-linked ransomware gang, claims to have breached the servers of US soft drink giant Coca-Cola this month.
According to a post seen on the hacking group's website Monday, Stormous said it took 161 GBs of data, including financial information, credentials and other sensitive information from Coca-Cola's servers on April 24. The group is now trying to sell the hoard of stolen data for a little over 1.6 Bitcoin or $64,000.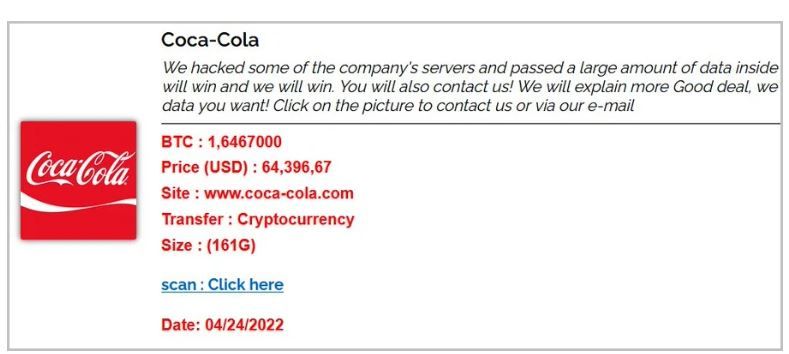 The attack on Coca-Cola appears to have been orchestrated after the threat actor took a poll on Telegram, asking followers to help choose their next victim.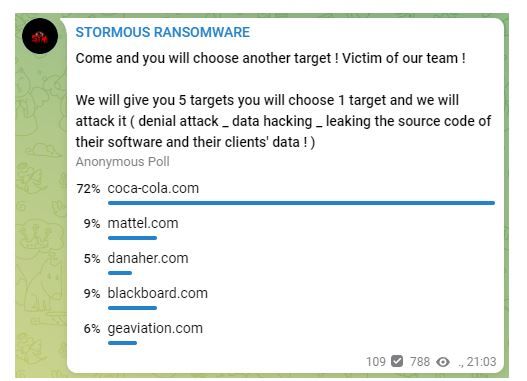 In an earlier announcement, the ransomware group pledged its full support for the Russian government as it invaded Ukraine.
"The STORMOUS team has officially announced its support for the Russian governments," the group said in a message in March. "And if any party in different parts of the world decides to organize a cyberattack or cyberattacks against Russia, we will be in the right direction and will make all our efforts to abandon the supplication of the West, especially the infrastructure."
The beverage maker has yet to confirm if the alleged attack took place. Coca-Cola has said that it is working with law enforcement and forensic teams to check out Stormous' claims.
"We are aware of this matter and are investigating to determine the validity of the claim," Coca-Cola communications vice president Scott Leith commented for The Record.
Data breaches happen daily. More often than not, consumer personal information gets caught in the crossfire, exposing unwary users to privacy and security risks. Want to find out if your information has been made public or stolen in a data breach?
Check now, with Bitdefender's Digital Identity Protection service. You can discover the extent of your digital footprint and get real-time data breach monitoring for up to five email addresses to fend off account takeover attacks and close down any threats to your privacy.