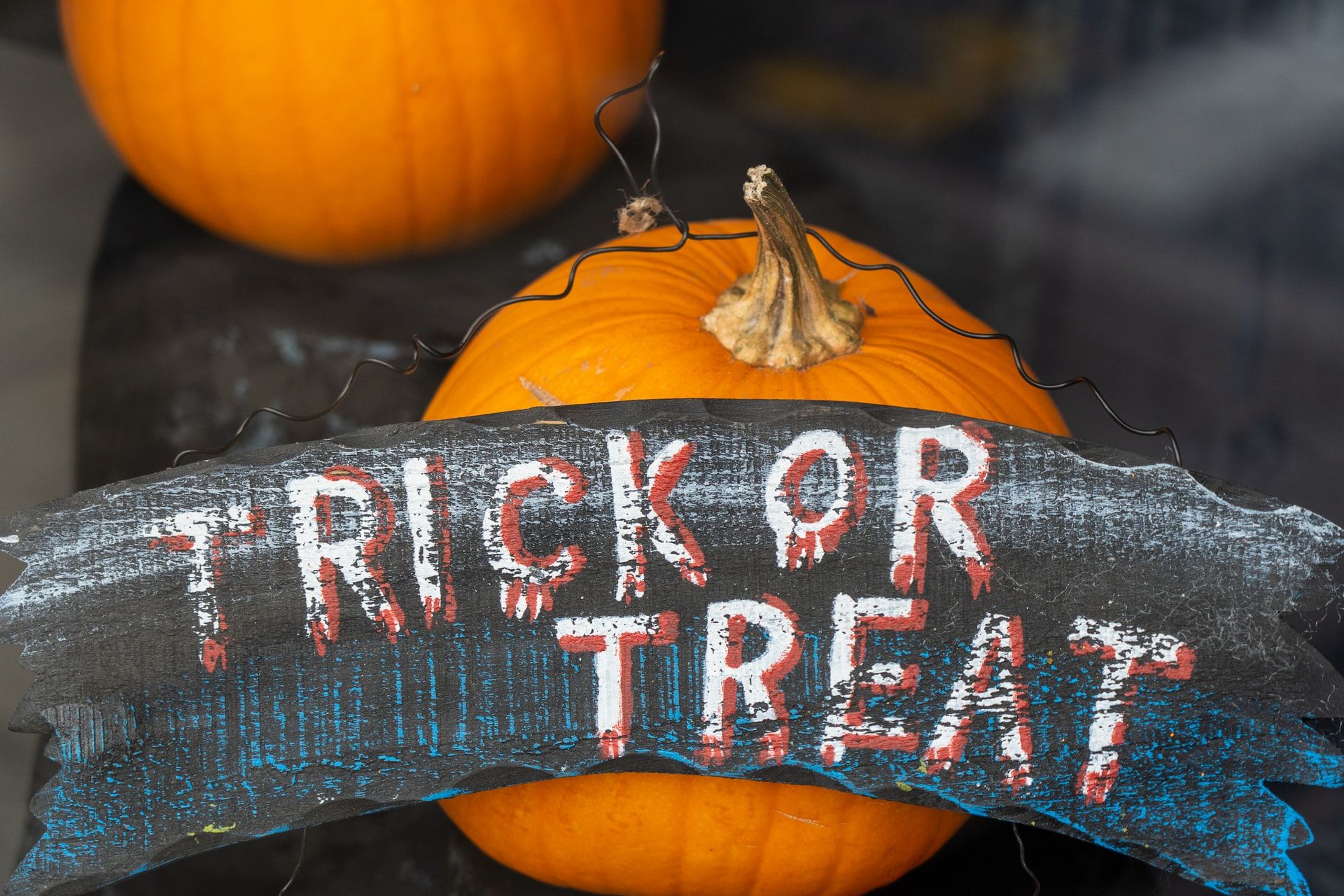 The night of trick or treating is just around the corner. As expected, cyberthieves are using the approach of Halloween to deliver a spam campaign to Amazon shoppers across the globe.
The Bitdefender Antispam Lab has intercepted a spam campaign that seeks to lure the retail giant's customers with a fake $100 gift card voucher. Our telemetry shows over 50,000 fraudulent emails, mainly from IP addresses in Russia.
The spam campaign has primarily targeted users in the US, but a significant number of consumers in Europe have also been approached. Ireland, Sweden, Denmark and France seem to be the preferred targets in Europe.
The phishing email says that you'll receive an Amazon gift voucher of $100 after taking a survey. Spammers use the company logo to legitimize the fake correspondence, and list the shoppers' username and email address.
The opening line is confusing, though, clearly suggesting that English is not the native language of the spammers. The subject line "-amazon halloween offer you surprises" brings us to the same conclusion.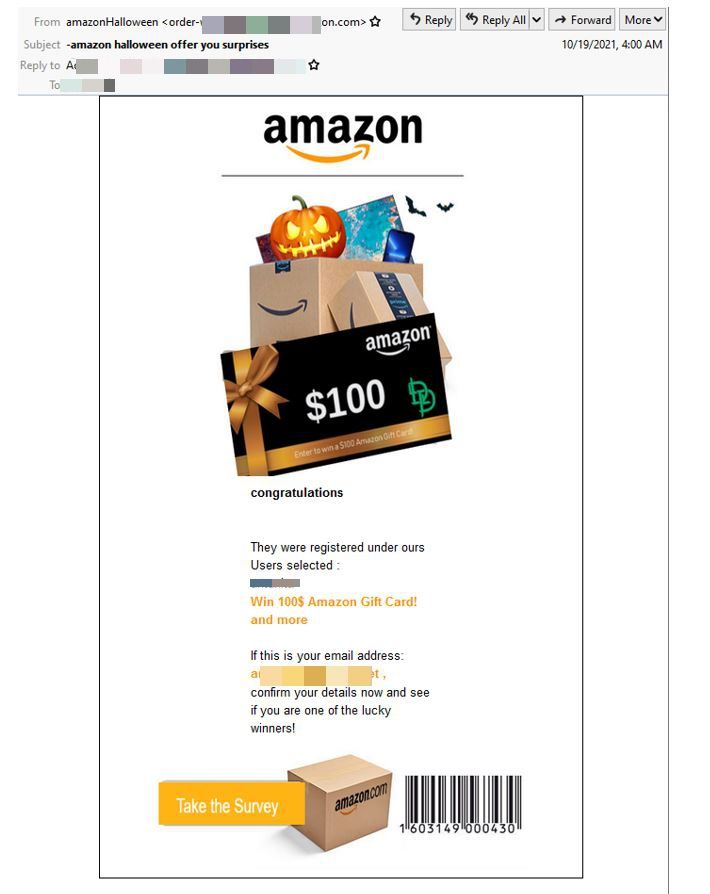 Despite these red flags, survey scams that promise significant prizes in the form of gift cards and other goods still manage to fool unsuspecting recipients into handing their login credentials or credit card details to cybercriminals.
Users who receive emails like this should dismiss them immediately and notify the platform using the contact information found on the official Amazon website.
Legitimate surveys or promotions will never ask you to provide sensitive information. Treat online ads, pop-ups and unsolicited correspondence with care and install a security solution on your device to protect against malicious and fraudulent links you may unwittingly access.
To learn more about Amazon-related scams and how to secure your account, check out the tips and tricks on our blog. Don't forget to spread the word to your friends and family, promoting good cyber hygiene in #CyberSecurityAwarenessMonth.
You can also build up your digital security and keep your devices malware-free with our 90-day free Bitdefender Total Security trial. The multi-layered and innovative technologies keep you safe from malicious attacks, phishing or fraudulent websites and links, no matter your favorite online activity.