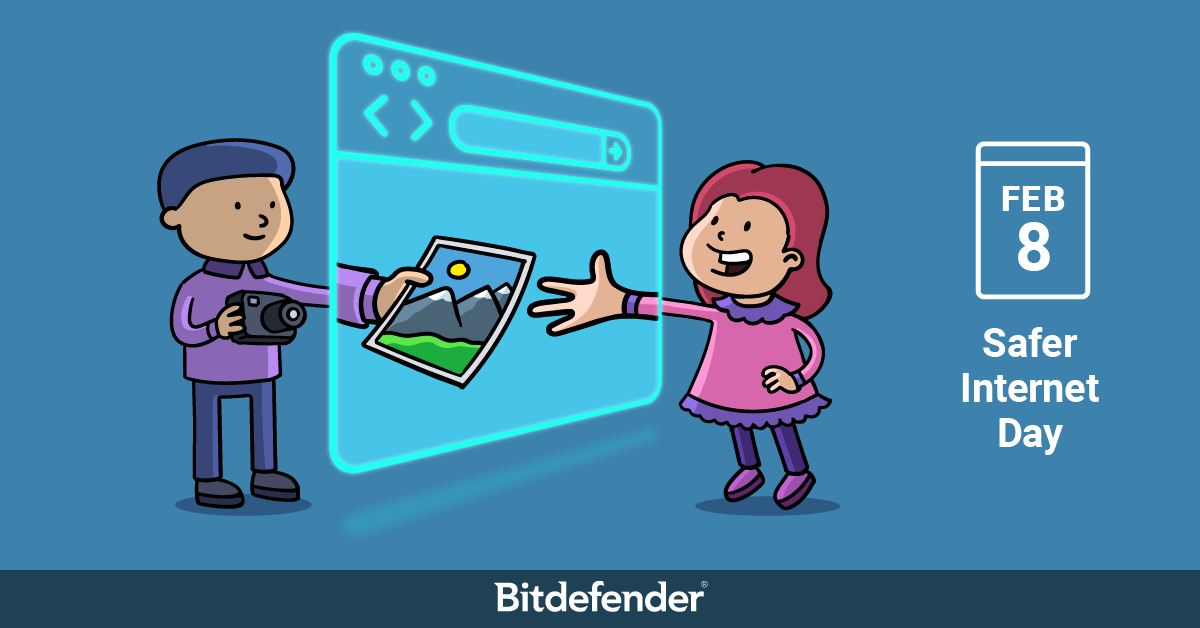 Every year in February, the global community comes together to celebrate a crucial event in the online safety calendar – Safer Internet Day.
Together for a better internet is once again the theme of this year's celebratory event as it calls upon the digital community to promote responsible use of technology to ensure safe digital encounters for all netizens, especially young people and kids.
More and more activities take place online during the health crisis. Whether it's attending online classes, working or browsing for the latest media content, people of all ages are finding it harder to ditch their digital devices and pursue offline activities.
Going online is not all fun and games, however. The perks of digitalization are clouded by the malicious actions of individuals who prey on vulnerable people, such as kids and teenagers, via social media and gaming platforms. Kids today face many dangers online, such as harassment, extortion, malware attacks and identity theft.
You can support your children in all their digital endeavors by promoting responsible use of technology with long-lasting positive effects on their general well-being and safety. Celebrate Safer Internet Day by initiating an open dialogue with your young one, with a clear focus on the healthy use of technology in your home:
Become a digital role model by teaching your kids good security practices, including the importance of protecting online accounts with strong passwords, limiting the amount of personal data they share on social media, and enabling the highest level of security settings for online platforms and services
Teach kids to be vigilant and always report cyberbullying, threats and any rude behavior they may encounter online
Take some time to learn about the apps, games or streaming websites your child uses
Use a dedicated security solution to ensure your child does not accidentally download malicious software on their device
Speak frankly about online predators and teach them to ignore message requests from strangers and be extremely cautious of individuals they befriend online
Do your tech-savvy kids need a sidekick to help them navigate the digital world safely? Take care of all your family's devices with our Bitdefender Total Security trial, completely free of charge for 90 days. Our best-in-class security suite offers multi-layered protection to keep your devices and data safe from new existing threats. It also provides digital help for parents and caretakers with a dedicated parental control feature allowing you to filter inappropriate content and limit unhealthy screen time.